Tips and Tricks
Insert images from Unsplash and Pixabay
You can browse and directly insert images from Unsplash and Pixabay, following these steps:
Choose "Image" in the "Basic" category in the UI library, or press "I"
Select Unsplash or Pixabay
Browse or insert keywords to find images
Note:
Apply the color filter for more specific results
In Pixabay, you can search for photos, illustrations, or vector graphics
Some vector graphics are colorwise customizable.
Multiple zooming options and shortcuts
Zoom tool is placed at the bottom bar, displaying the current zoom percentage of your canvas viewport. Multiple zooming options and their hotkeys are at your disposal: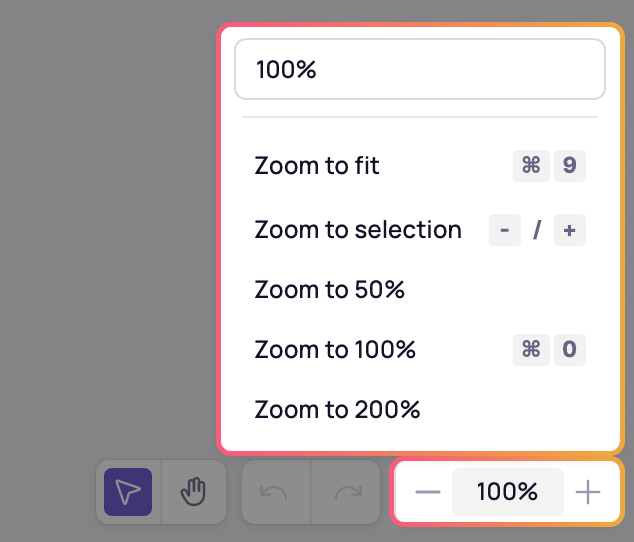 Input in the zoom percentage on top of the list to zoom (3%-5000%)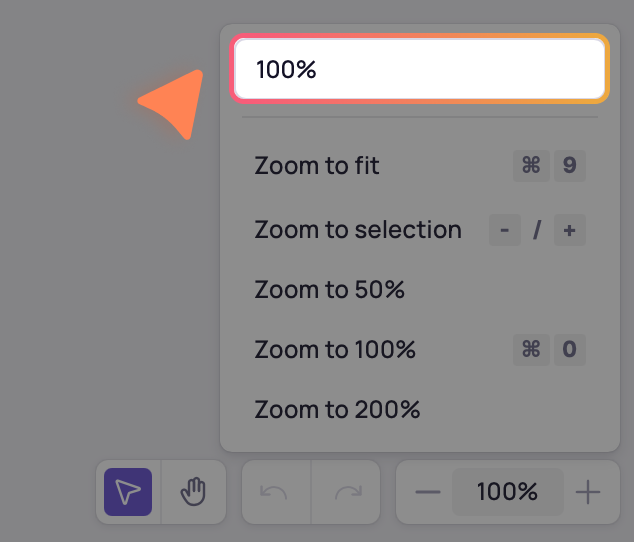 Zoom to fit: Fits all screens on board to the viewport.
Zoom to selection: Zooms a selected element or screen into the viewport center.
Note: You can also zoom in and out using hotkeys, trackpad and mouse scroller.
Dock the context toolbar
The context toolbar on top of design elements is great, but when you need to widen your view on the screen, dock it to the top. Here's how:
Note: Drag and drop the toolbar out of the top section to get it back on top of the design elements.