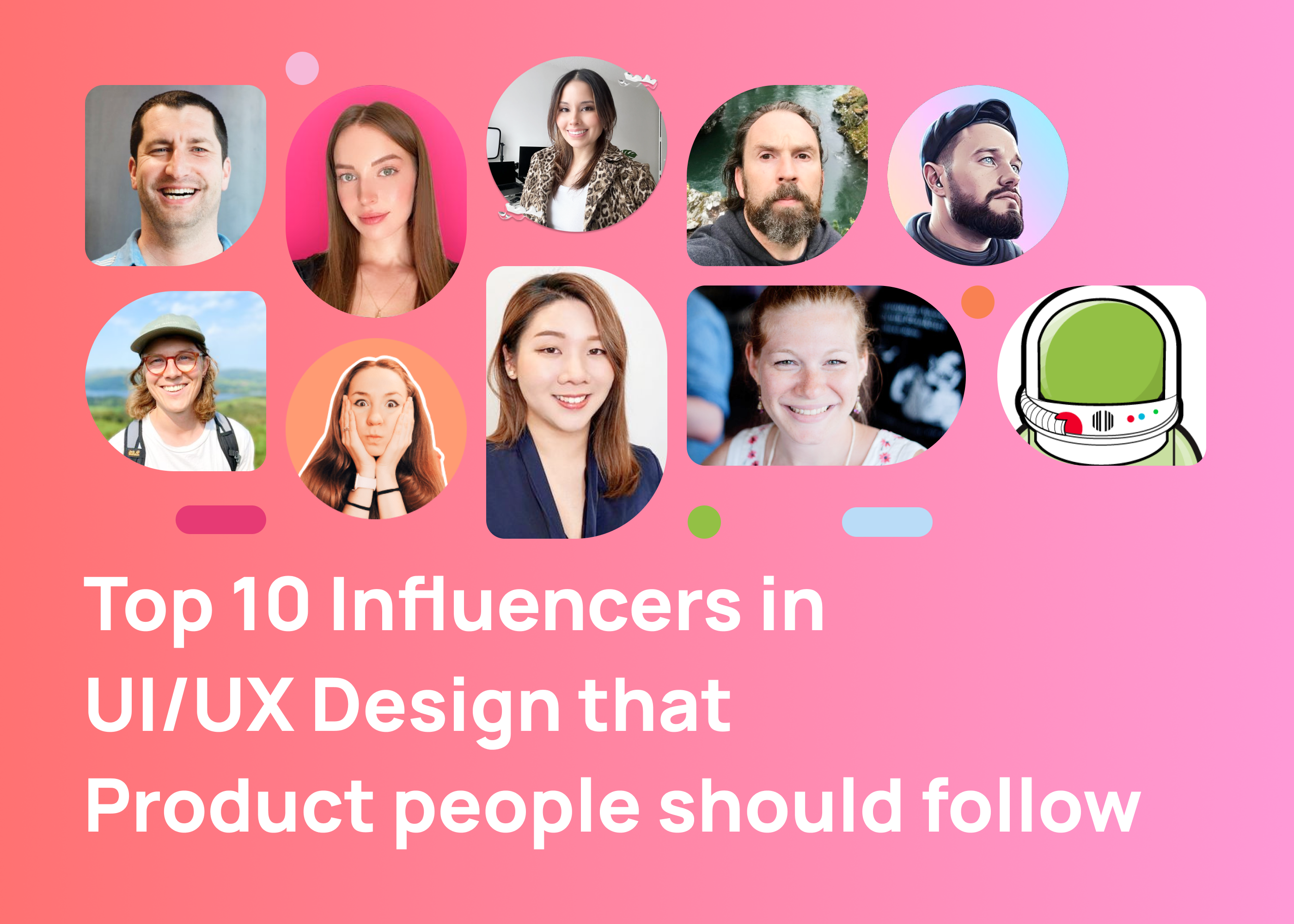 "Why should Product Managers follow experts on UI/UX design?"
Product management combines business, tech, and design, making PMs' tasks diverse and complex. UI/UX designers and PM share similar goals, but PMs may struggle to communicate with designers, leading to misaligned results. Hence, learning UI/UX is highly recommended for PMs to improve communication and design knowledge. By following top UI/UX influencers, PMs can stay updated, gain new techniques, and make informed decisions to create user-friendly products.
Check out the list of top influencers in UI/UX field that are follow-worthy for Product Managers that we cherry-picked for you, based on their experience and notable works!
Anfisa is a Czech-based UX designer & content creator. She started her transition to UX design 10 years ago and is currently a Sr. UX Designer at MEWS. She has been creating UX content on Instagram, podcasting, and blogging since 2016. On top of that, she also holds courses, mentoring, and various workshops for 6+ years. In the past, she taught UX in Georgia, China, and run a few intensives for companies.
2. Kim Alban
A product designer from NYC. Her strength lies in A.R and A.I designing. Apart from UX & XR she normally does, she also has mentor 1:1 sessions at Design Lab. You can follow her Instagram for carousels and tutorials around UX & XR or subscribe to her Youtube for design, creativity, and future tech sharing.
He's a US-based veteran Product Designer. Currently a partner at Rocket Insights – a full-service product agency. He's also a co-founder of 52 Weeks of UX, an industry-leading UX blog visited and read by 10,000+ UX professionals.
A prominent figure in UI/UX design who's also the founder and CEO of Memorisely – UX/UI, Branding & Coding Bootcamps. He who has more than 372K followers offers many informative tips for UI design on his Instagram.
5. UI Adrian
UI/UX designer with 180K followers and many useful UI design guides and tutorials. If you want to learn UI design in-depth, he has various top-rated design ebooks available.
6. Janus Tiu
Janus is a Senior Experience Designer at Electronic Arts. Aside from that, she's also a Design Instructor at Dribbble & BrainStation and a Content Creator. She's also a dedicated mentor & trainer for many product designers, Follow her for not only design tips but also career advice and insight!
7. Whitney Hess
An independent UX strategist and coaches companies on how to design products more compassionately and mindfully. By following her feed, you will find new posts, insights as well as opinions on the revolving technology landscapes.
8. Andy Budd
UX leader at a UX design agency named Clearleft and also the creator of a usability testing application called Silverrback. A contributor to the pioneering Web Standards movement, with post opinions and useful links regularly posted for fellow designers.
Formerly VP designer at Yahoo, he now establishes a startup called "Input Factory". Follow him for sharing about not only UI/UX but also technology landscapes.
10. Marina Budarina
She's a product designer & owner who wrote an "Ultimate UI Design Systems Mastery eBook". Give her a follow for UI tips & tricks!
Utilizing design tools
Gaining insight from expert designers can be extremely valuable, but leveraging the knowledge to build great app UI and prototypes needs a handy design tool.
There is a myriad of app prototyping software out there, but the one you choose to use will mostly depend on your level of expertise in designing digital products.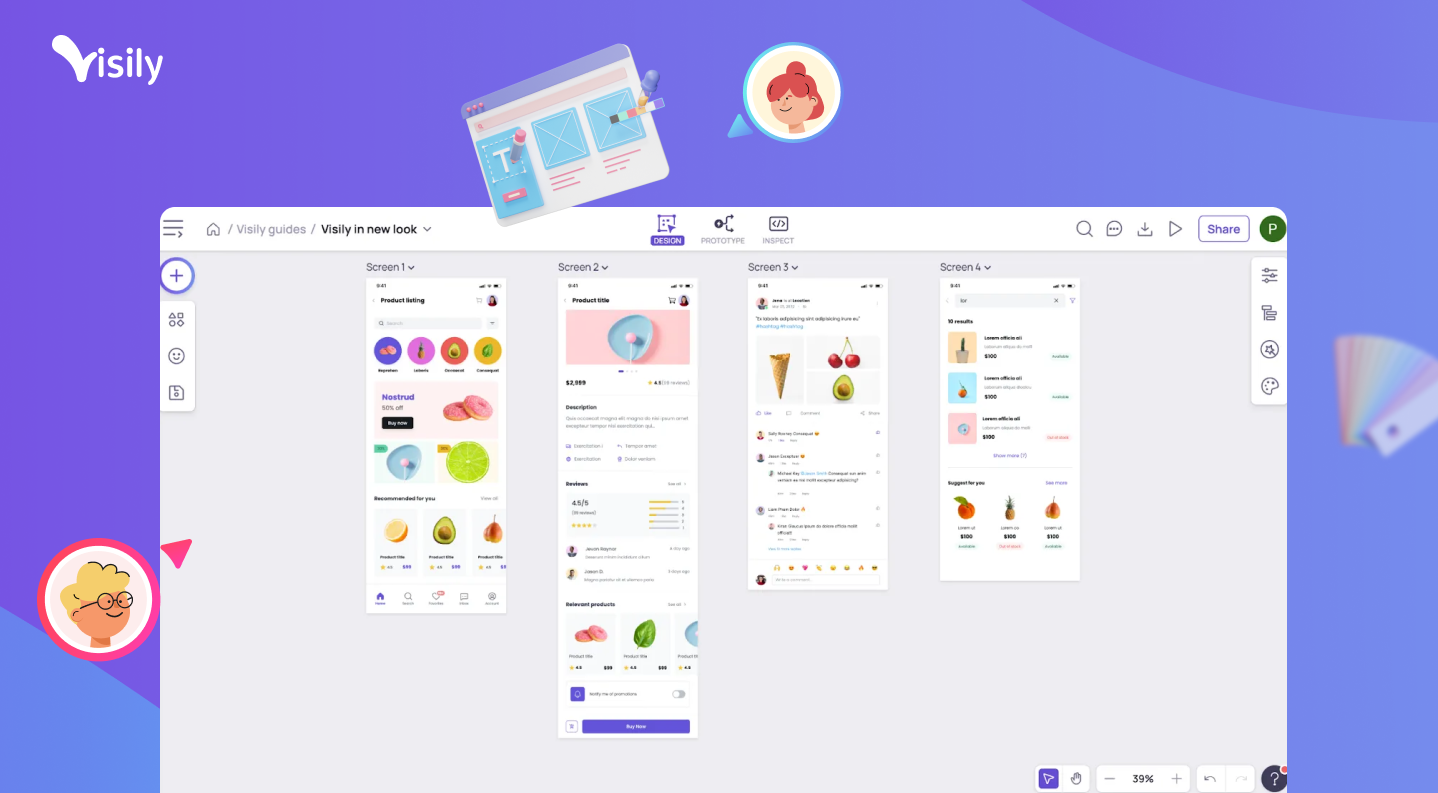 Visily is the ideal solution for non-designers to create beautiful app prototypes quickly. Through rich built-in templates and AI features that could convert screenshots and hand-drawn sketches into screen designs, Visily offers the shortest route for non-designers to go from ideas to stunning prototypes.
Sign up for FREE – Bring your ideas to life with Visily.
It is essential for Product Managers to keep up with the rapid changes in the industry for their personal and professional growth. These 10 UI/UX influencers provide valuable insights into the industry, current events, and emerging trends that can improve your product.
Got more questions when it comes to the world of UI design & prototyping? Head over to the Visily blog to find out more