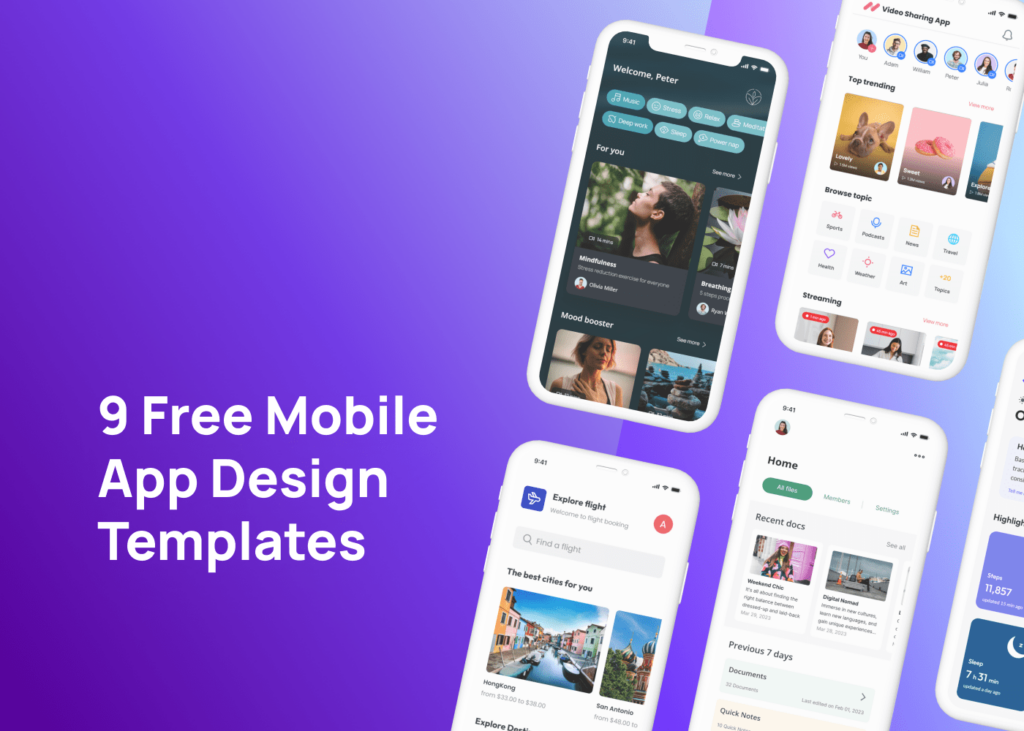 In a world where our smartphones are almost an extension of ourselves, every tap, swipe, and notification matters. Ever wondered what's behind that captivating app you can't stop using? It's the magic of impeccable design.
Exceptional design templates are the secret weapon that help designers and non-designers alike create mobile apps that users love. In this blog post, we'll unveil 9 tools with free, professional-quality mobile app design templates.
Ready to transform your app idea into a visual masterpiece? Let's get started!
Mobile app design templates: Streamlining the process
When diving into mobile app design, the initial stages can often feel overwhelming. This is where mobile app design templates come into play. These templates are essentially pre-crafted designs that offer a ready-made layout, aesthetic, and structure for your app. Instead of starting from scratch, users can leverage these templates as a foundation, customizing them to fit specific needs and visions.
So, why are these templates so valuable?
For one, they streamline the design process. With a template, you already have a visual guide, eliminating the guesswork and providing a clear direction. This ensures consistency in design, saves time, and reduces potential errors.
Many app and design tools recognize the importance of these templates and offer them as part of their features. By leveraging these templates, you can focus more on refining the user experience, enhancing functionality, and infusing their unique brand identity, rather than getting bogged down with basic layout concerns. In essence, mobile app design templates are the stepping stones to creating a standout app that resonates with users.
Top sources for free mobile app design templates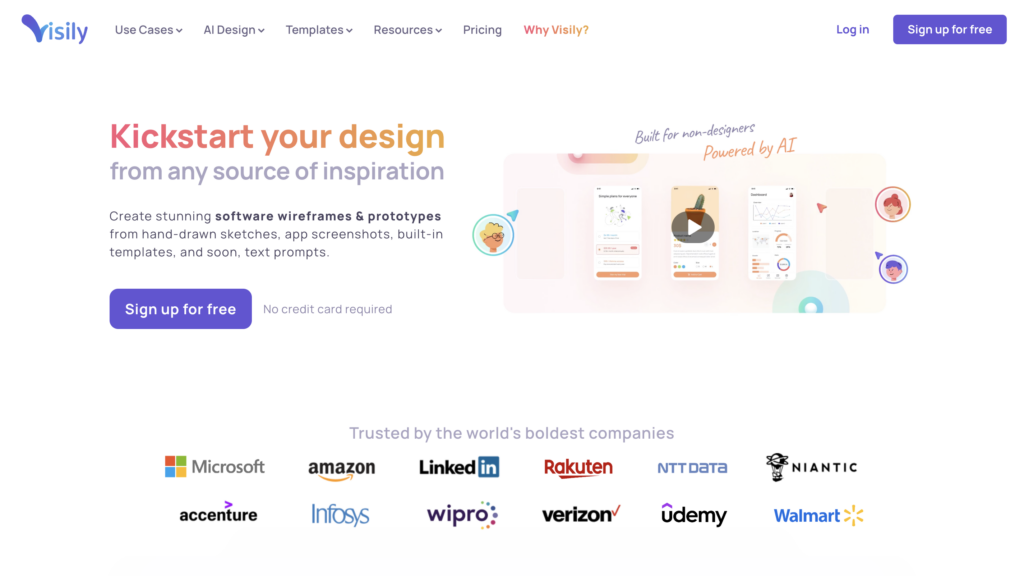 Visily has carved a niche for itself with its expansive array of mobile app design templates. Whether you're diving into the design of a cutting-edge e-commerce platform, a wellness app, or even a vibrant social networking application, Visily has you covered. Its diverse collection of templates, meticulously curated by the Visily team, spans a multitude of categories, from investment portfolio management apps to health trackers and even lifestyle apps.
Visily champions the idea of dynamic design experiences. Each UI design template is not just a static layout but an interactive canvas, inviting those without a design background to breathe life into their visions. Simply select your desired template and immerse yourself in Visily's intuitive design environment. With a steadfast commitment to user-centric design, Visily guarantees that every template resonates with users, offering a seamless and captivating app experience. Dive into the world of Visily and elevate your design journey to unparalleled heights.
Here are some templates to get you started:
Meditation & Relaxation App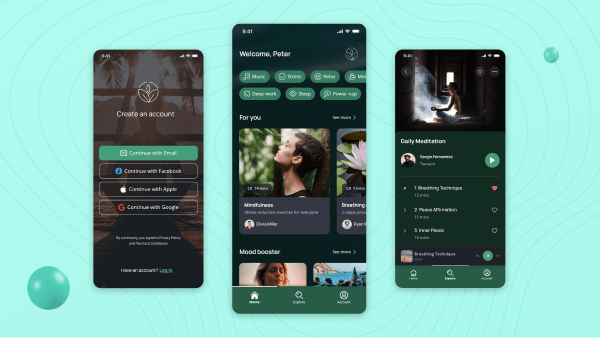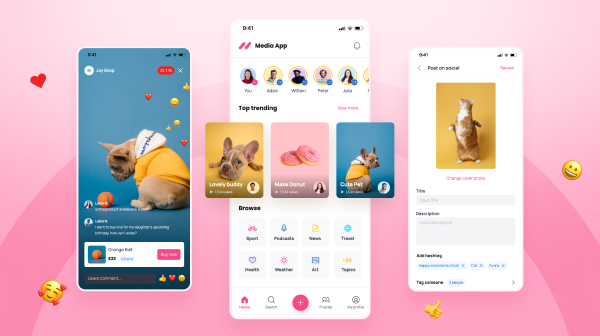 Online Furniture Shopping App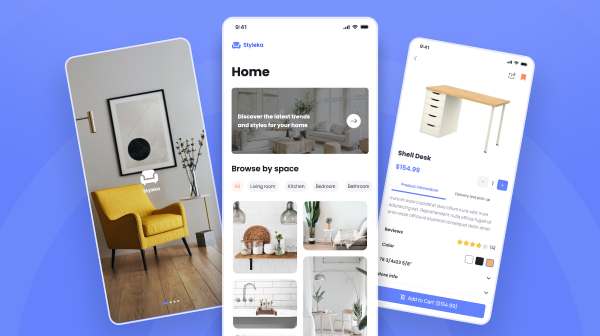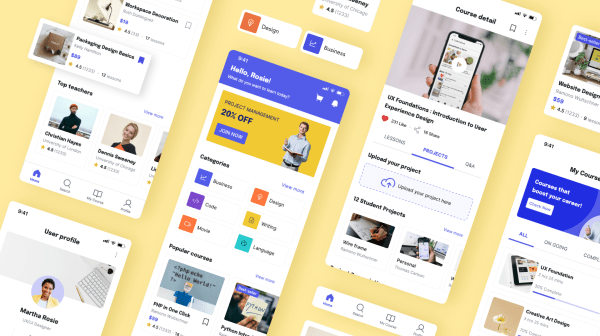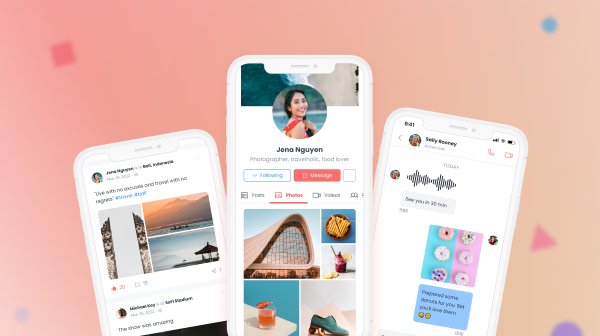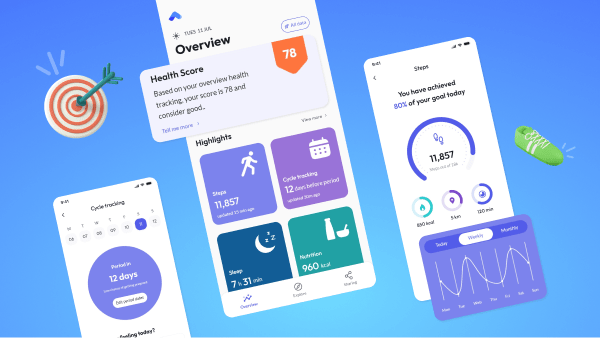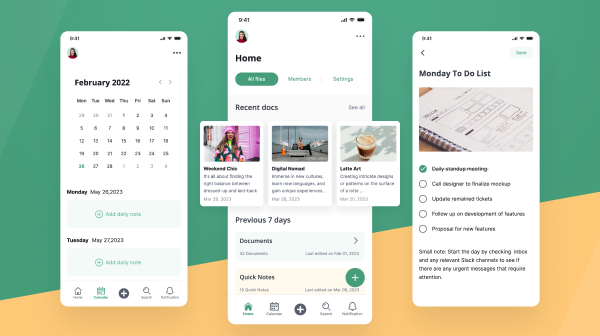 Stock & Crypto Investment App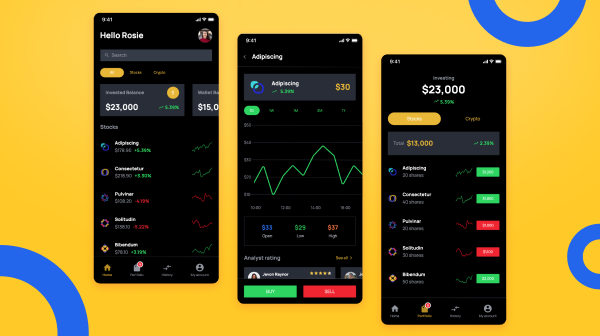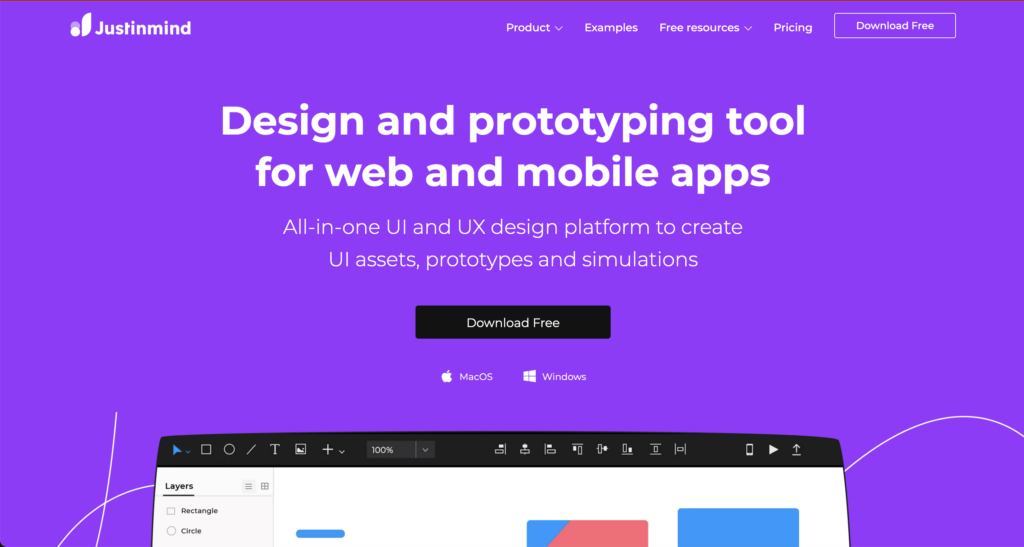 Justinmind stands out with its impressive assortment of free mobile app templates tailored for diverse needs. With over 35 distinct templates, the Justinmind portfolio encompasses a broad spectrum, including niche areas like music interfaces, travel booking platforms, and even unique concepts like dog sitting apps.
What sets Justinmind apart is its emphasis on interactivity. By simply selecting and downloading a template, you can seamlessly integrate it into Justinmind's specialized UI design environment. Prioritizing a user-first approach, Justinmind ensures that each template is primed for an intuitive and user-friendly experience.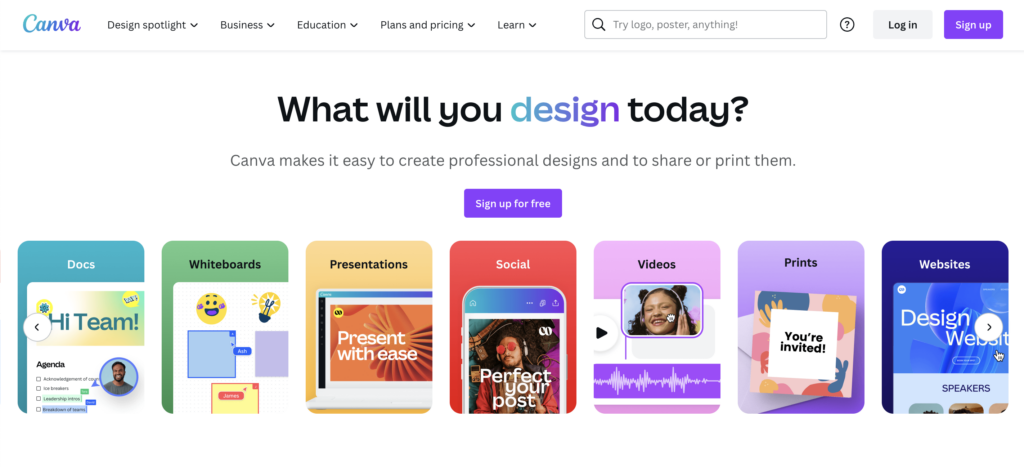 Canva has cemented its reputation as a leading name in the design world, and its offerings in mobile app UI templates are no exception. Canva's mobile prototype templates are designed to help businesses create an impactful mobile presence that's both aesthetically pleasing and functional. The platform offers a diverse range of styles, from minimalist to bold, ensuring there's something for every brand.
With Canva, even those with minimal design experience can craft stunning app interfaces. The platform's drag-and-drop functionality, combined with a vast media library filled with images, illustrations, and icons, ensures that designers have all the tools they need at their fingertips. Canva's collaborative features also allow teams to work together seamlessly, making the design process smooth and efficient. If you're looking to create a vibrant mobile app quickly, Canva's mobile template design collection is your ultimate design companion.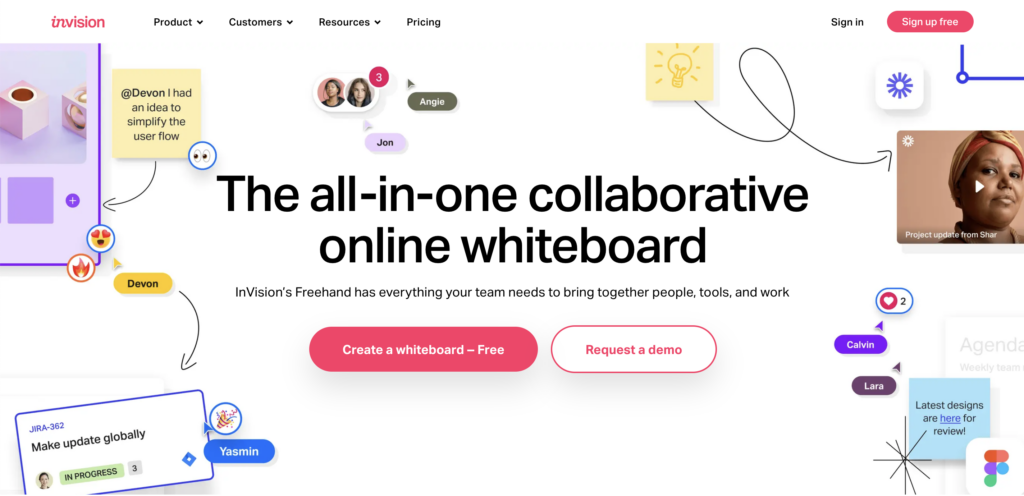 InVision has solidified its position as a leading figure in the design community, thanks to its robust collaborative features and a plethora of high-quality resources. Their collection of mobile app templates is a testament to modern design principles, ensuring that designers have a versatile foundation to initiate their projects. Whether you're in the market for a phone app template or a comprehensive mobile design template, InVision's offerings are vast and varied. Furthermore, the platform's emphasis on collaboration means that teams can work together in real-time, making the design process more efficient and cohesive.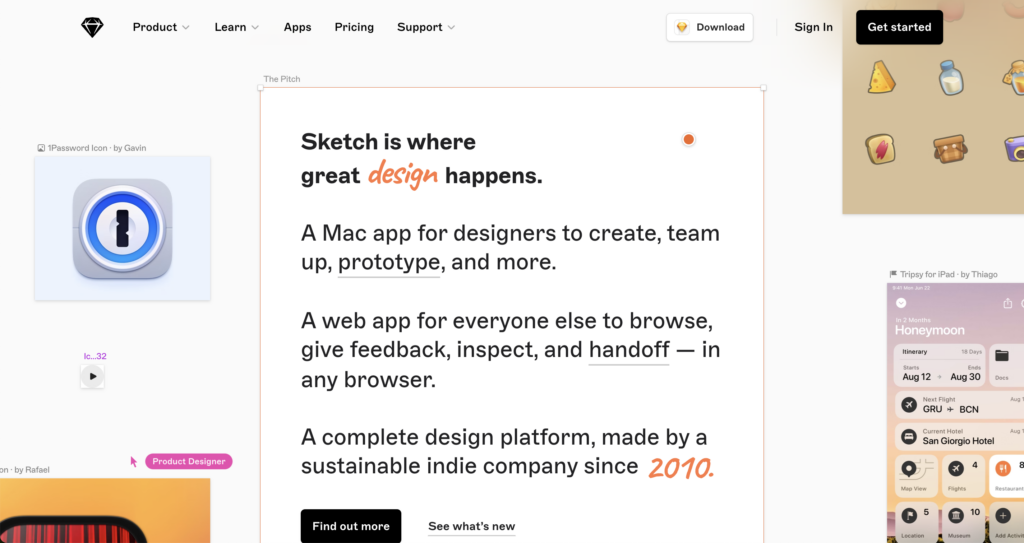 Sketch App Sources is a hub for mobile app UI design templates. With a community-driven approach, the platform sees a continuous stream of fresh and innovative designs from talented designers worldwide. Their repository covers a wide spectrum, from e-commerce apps to news aggregators, ensuring that designers have a plethora of options to choose from. The platform's commitment to quality and innovation means that users can expect templates that are not only aesthetically pleasing but also aligned with the latest design trends and best practices.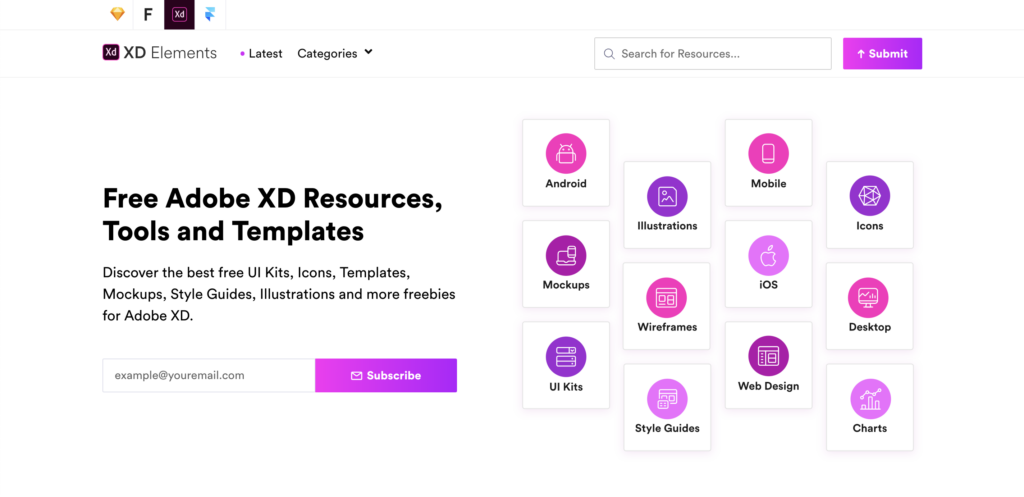 Adobe XD, a cornerstone of the Adobe suite, offers a holistic design experience that seamlessly integrates wireframing, prototyping, and design. The platform's library of mobile app UI templates is a testament to its commitment to quality and diversity. These templates span across iOS and Android, ensuring that designers have a wide array of resources for their mobile app projects.
The ease of transitioning between different stages of the design process within Adobe XD, coupled with its extensive template library, makes it an invaluable tool for both novice and seasoned designers. If you're crafting a minimalist interface or a feature-rich app, Adobe XD's resources ensure that your designs are both functional and visually captivating.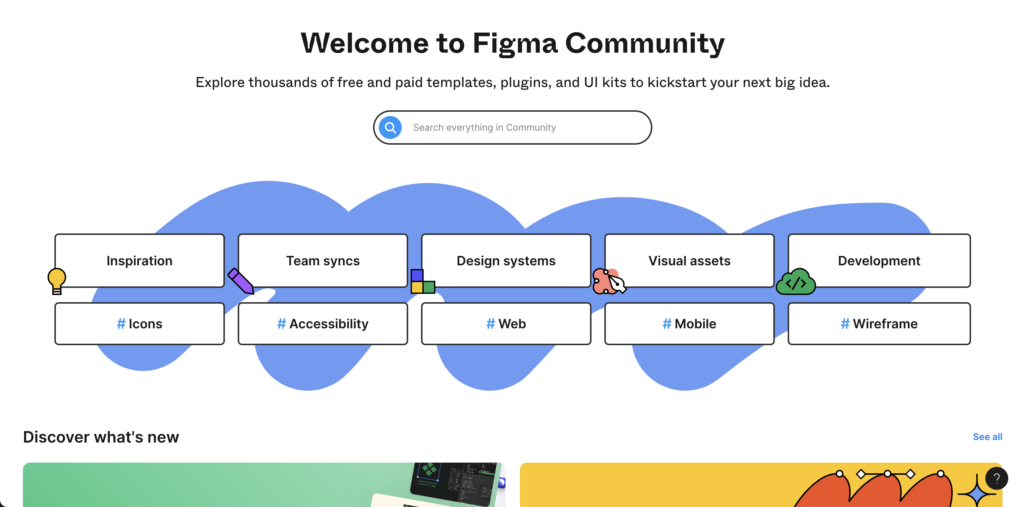 Figma is revolutionizing the design landscape with its emphasis on real-time collaboration. As a cloud-based design tool, Figma allows multiple designers to work on a template simultaneously, fostering teamwork and ensuring consistent design iterations.
The Figma Community is a testament to the platform's popularity, with countless designers sharing their mobile design templates for others to use and adapt. These community-contributed templates span various design categories, from e-commerce platforms to social media apps. Whether you're a solo designer or part of a larger team, Figma's vast collection of mobile design templates ensures you'll find the perfect foundation for your next app project.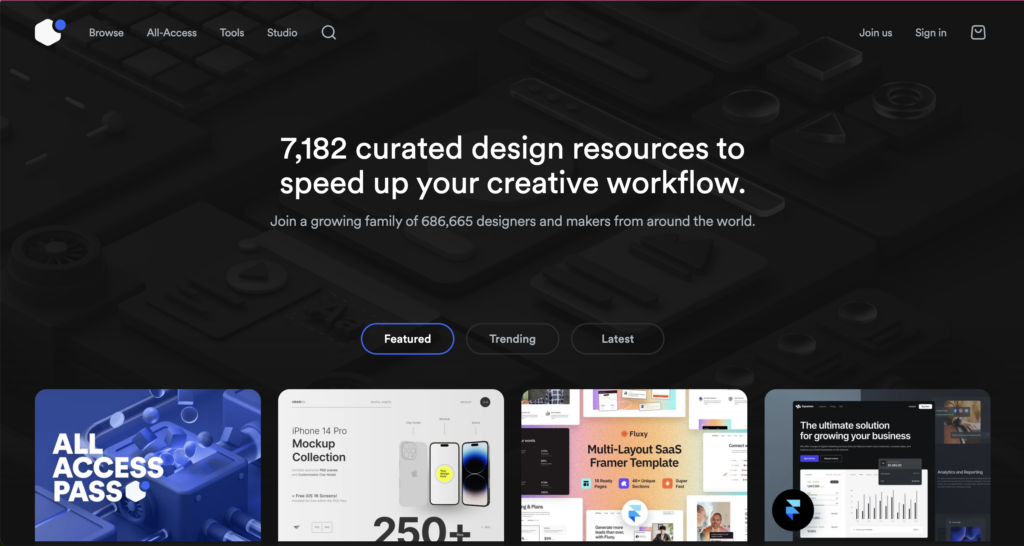 UI8 is a designer's paradise, offering a vast collection of high-quality mobile app UI templates. The platform is dedicated to providing modern and user-friendly designs that cater to a plethora of app categories. If you're in the process of creating a gaming app, a productivity tool, or a lifestyle platform, UI8 ensures that you have a template that aligns seamlessly with your vision. The designs are not only sleek and intuitive but are also crafted to enhance user experience, making UI8 a go-to source for many designers around the globe.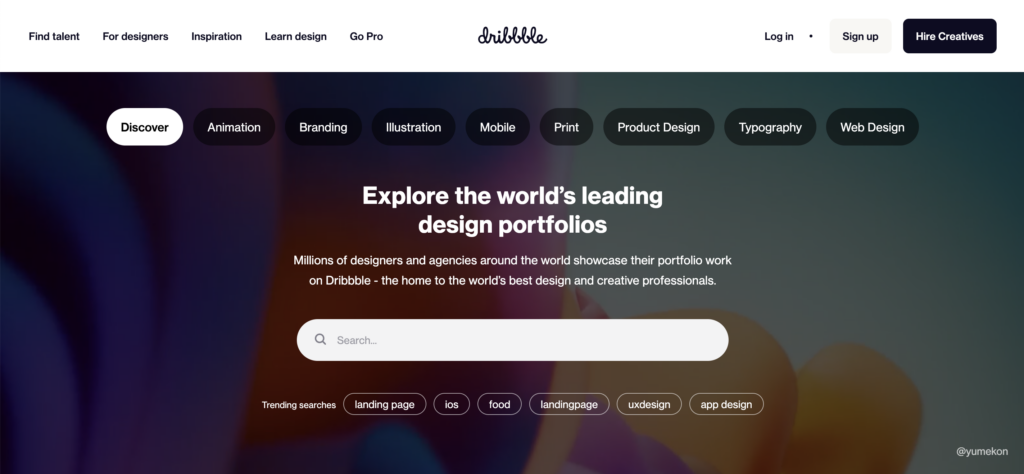 Dribbble is more than just a platform; it's a community where designers from around the world showcase their best work. When it comes to mobile design templates, Dribbble is a goldmine. The platform hosts a plethora of designs, ranging from intricate and detailed layouts to minimalist and clean interfaces. With designers continuously sharing their latest creations, there's always something new to discover on Dribbble.
Find the right mobile app design template for you
The right mobile app design can be the difference between an app that's merely functional and one that's unforgettable. With a plethora of design platforms at your fingertips, the quest for the perfect template has never been easier.
So, why wait? Dive deep, let your creativity soar, and let trailblazers like Visily illuminate your path. Ready to experience the future of design? Sign up for Visily for free and revolutionize your design process!