Did you know that 88% of online shoppers never go back to a website if they have a bad user experience?


And to make it worse, 44% of people let their friends know about the bad experience!
User Experience (UX) can make or break a company. If your website or app is not easy to use or navigate, customers will take their business elsewhere.


Long story, short: it's vital to have a good UX strategy in place.
What is UX?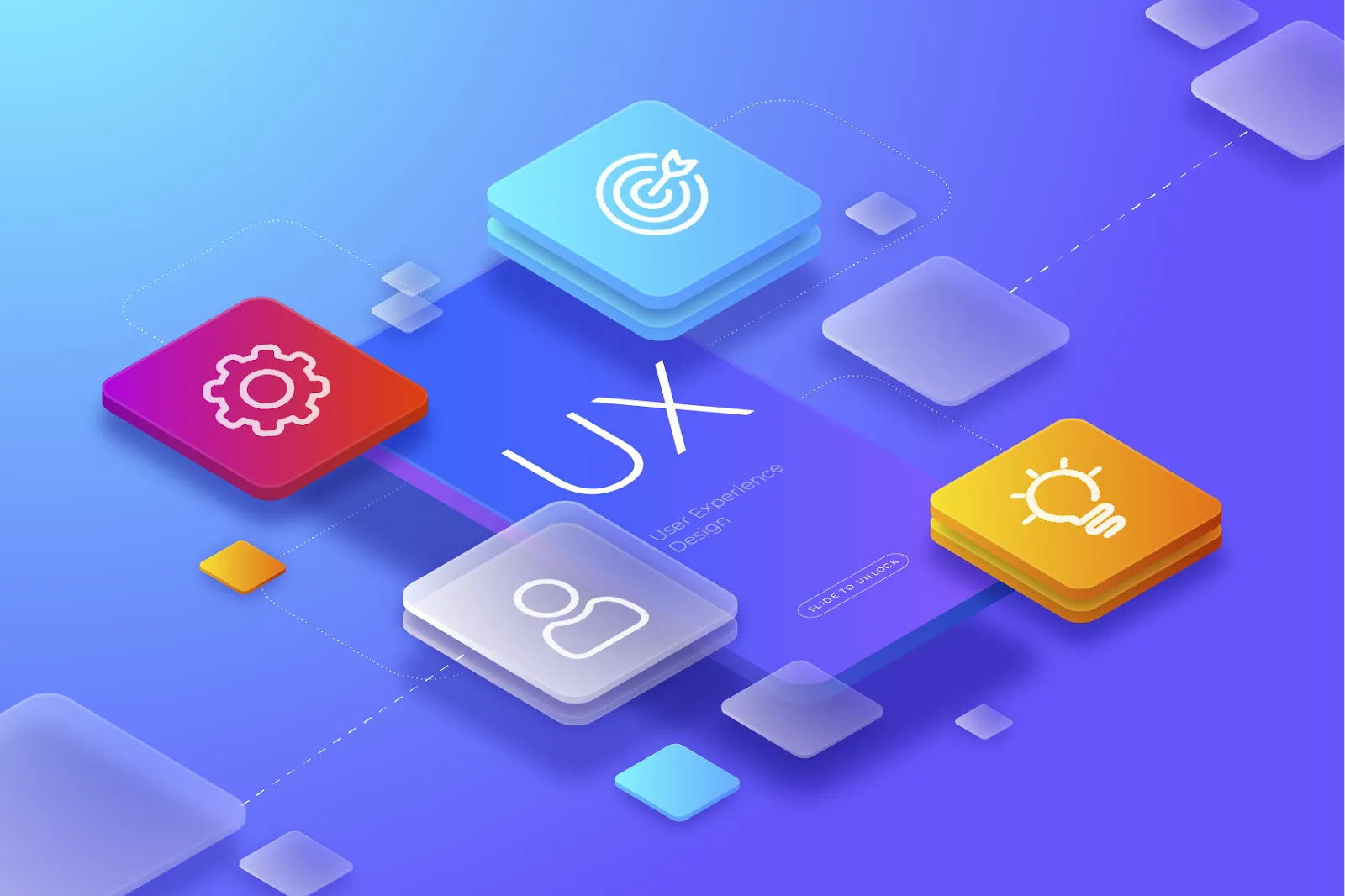 Don Norman – the man who coined the term 'user experience' – tells us that UX 'encompasses all aspects of the end-user's interaction with the company, its services, and its products'.
Basically, UX determines the thoughts, feelings, perceptions, and responses that a user has when using a product or service.


Imagine you're building an e-learning product. To have a good UX, you need to make sure that your students can find relevant information quickly. You need to make sure tests run accurately. You need to make sure that students can easily submit their assignments.


If any of this is missing, the users will have a bad experience. And if they have a bad experience, they won't come back.
Benefits of having a UX strategy
A solid UX strategy will bring many benefits to your company, your stakeholders, and – most importantly – your customers.


Set clear goals for your team. Like any project, having well-defined objectives will help you stick to deadlines and budgets and will make sure that everyone involved is working in the right direction.


Keep end users happy. Lindi Raker at uxmatters.com believes that 'having a direct connection with your users guarantees better consistency between their needs and your solution, increases users' trust, and improves a product's longevity'. Having a good strategy helps you to design the ultimate customer experience by concentrating on their needs and wants, making it more likely they will return.


Keep stakeholders happy. Investors in your company want to know that their money is in safe hands. 'When you offer a user experience that is simple and accessible, you will attract more visitors … this leads to better conversions and more revenue', says Lisette Bragg at pixel506, a UX design consultancy. A well thought out UX strategy will keep the customers happy and lead to a significant ROI.
How to create a successful UX strategy
The Nielsen Norman Group – a world-leading UX consultancy – states that a UX strategy is 'a plan of actions designed to reach an improved future state of the organization's user experience over an established period of time'.
Let's unpack that idea into easy steps.


 Set clear goals: Pamala Deacon, author of UX and UI Strategy, says one important stage of a strategy is to have a clear understanding of where you are now, and where you want to be in the future. Although goals will be different for every company, important aims include increasing profits, growing customer conversion, and making sure that your website is easy to use. Actions should be achievable and measurable but flexible enough to allow for change.


 Research: There are three important research areas: users, stakeholders, and competition. Let's dive into each:
User research
User research is vital. Deacon reminds us that we should concentrate on what users need more than what your company needs. Here, you can use standard marketing strategies such as surveys and interviews to find key demographics, wants, and needs of the end user.
Stakeholder research
It is also important to find out what different stakeholders want. They will most likely be thinking of the bottom line, but they may also want to improve brand awareness and loyalty. Take some time to sit down with various stakeholders and find out what their goals are.
Competition research
Finally, take a look at other players in your industry. What are they doing right? What are they doing wrong? Is there something missing that your company can provide? Look at their websites and read customer reviews. Try out a competitor's product similar to yours and see if anything can be improved to make life easier for the user.
Create your mockup: Once you have done your research and determined your objectives, it's time to get creative.When thinking about design patterns, such as how a user inputs data, it's best to keep your design simple and familiar. If you build something that's complicated or requires your users to learn about a new interface, you are not making the experience pleasurable for them. Think carefully about visuals you will use to make your page attractive, and how your information is structured. It could be beneficial to set up a hierarchy such as a table of contents to help your customer find what they need quickly.
(Tips) Using Visily helps you and your team work together and build high-fidelity mockups fast and effortlessly.


Test everything: Once you are satisfied with your product, it's time to run a few tests to check if everything works.
There are two useful types of tests you can use: formative and summative.   Formative tests take place throughout development and are used to find issues that design teams can analyze and remedy before taking the next steps. When designing formative tests, you should develop a task for the user to complete. This could be something as simple as filling out a form with personal details. The user is then monitored to see what problems there could be with initial designs. You could also use a 'think aloud' process in which users are asked to comment on their thoughts and emotions as they use the product. This is a great way to get into the minds of your customers!

Summative tests are designed to find out what users think of the final product. These tests give you good quantitative data to help you build metrics and baselines that you can use for future products. Summative tests usually take the form of task-based scenarios such as measuring the time it takes for a user to complete a process. Make sure that your tasks are easy to understand and are activities they would likely do in the real world.


Adopt, adapt, and improve: Things are rarely perfect the first time around, and the results of your testing phase will show you where you might need to make a few tweaks.
Were there issues with user flow? Could the user find what they were looking for quickly? (That last one could cost you 61% of your customers!) 
Additionally, once your app is out in the wild, you can start gathering user feedback and incorporate that feedback into your designs for future releases.
Key points
 A solid UX strategy is beneficial for everyone involved, from end users to stakeholders.
Make sure that your strategy has clear goals, always keeping the end user in focus.
Test everything you create – a test could highlight something you have overlooked.
Be prepared to adapt. Negative feedback isn't bad, it's useful.
How Visily can help teams Adopt, adapt, and improve.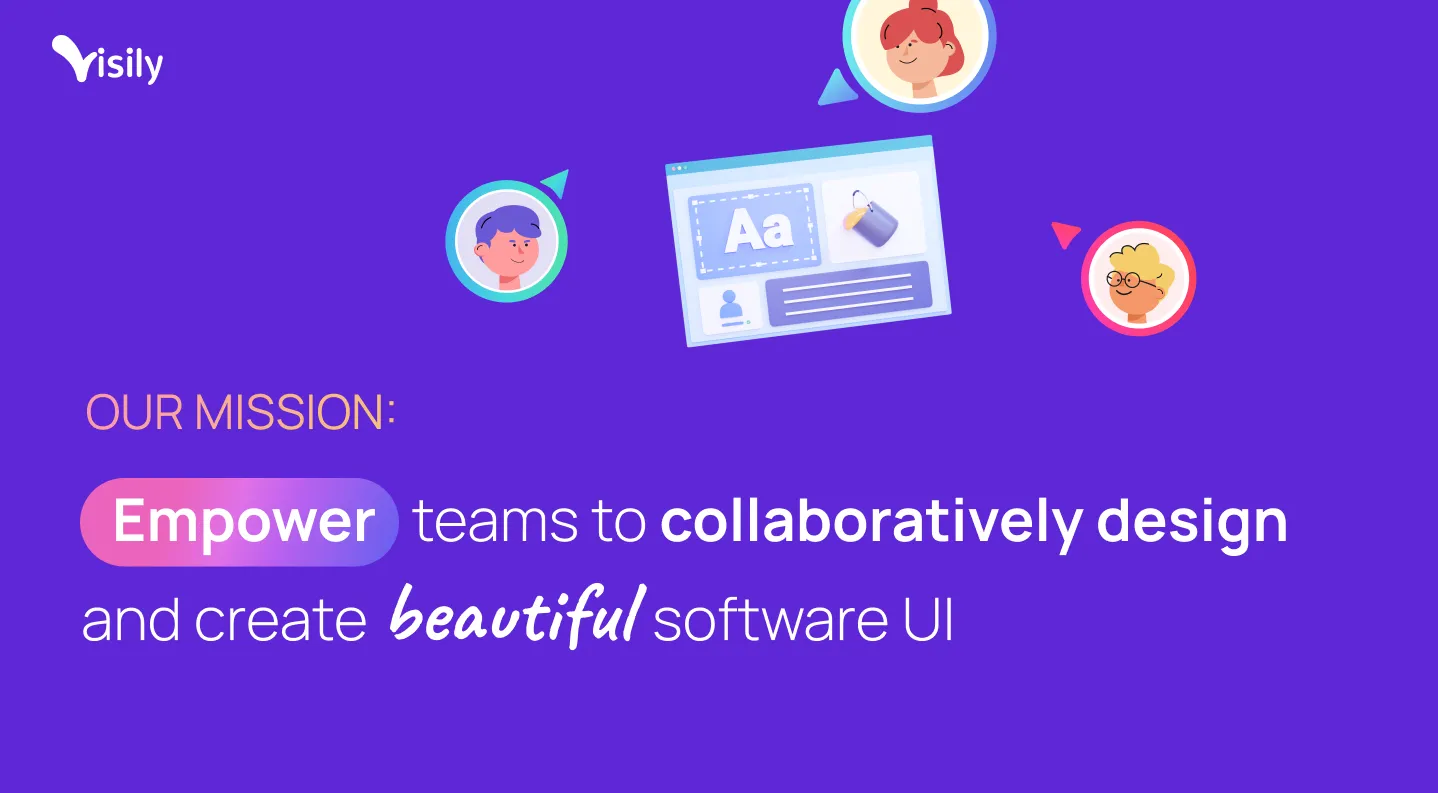 Visily, the best tool for wireframes, makes it easy for teams of any size and design skillset to create beautiful, production-ready designs at high speed.
And notice we said "teams."
At the heart of Visily is collaboration, and this is one of the reasons that Visily was built to be easy enough for anybody, with or without design skills, to use. And this makes the iterative process of "adopt, adapt, and improve" so much easier. 
With Visily, stakeholders who are closer to the customer and product than design and code can either do the designing entirely by themselves, without having to learn a more complex tool like Figma, or, they can insert themselves heavily into the design process by working with designers. This speeds up UX & UI design, customer validation and time to working software.
If you're interested in learning more about Visily, you can sign up for free here. Have fun designing great UIs and UXs for your customers!