TL;DR
Zinnia i

s a B2B SaaS product that offers offsite planning with a focus on the Future of Work. 

Created by the 

visionary Lauren Marturano, it drives businesses towards a prosperous future with stronger culture and working relationships, without compromising on goals or budgets

.

With the future of work in mind,

Lauren

knew that an MVP was crucial to kickstart the sales of her game-changing B2B SaaS product. However, as a non-designer, designing wireframes for the app was a big challenge.

With Visily, Lauren was able to build the wireframes for her web app in just one day – including admin portal, dashboard and web UI for the end users. But that wasn't everything that made Lauren a big Visily supporter.

Zinnia is a startup that has recently emerged from Atlanta Ventures Studio. Its founder and CEO, Lauren Marturano, is passionate about community building and organizing impactful events for companies.
During the COVID-19 pandemic, Lauren realized the importance of improving communication within organizations, especially with the rise of the permanent hybrid work model. This led her to establish Zinnia, with the aim of helping businesses create unforgettable experiences for their employees through effective event planning.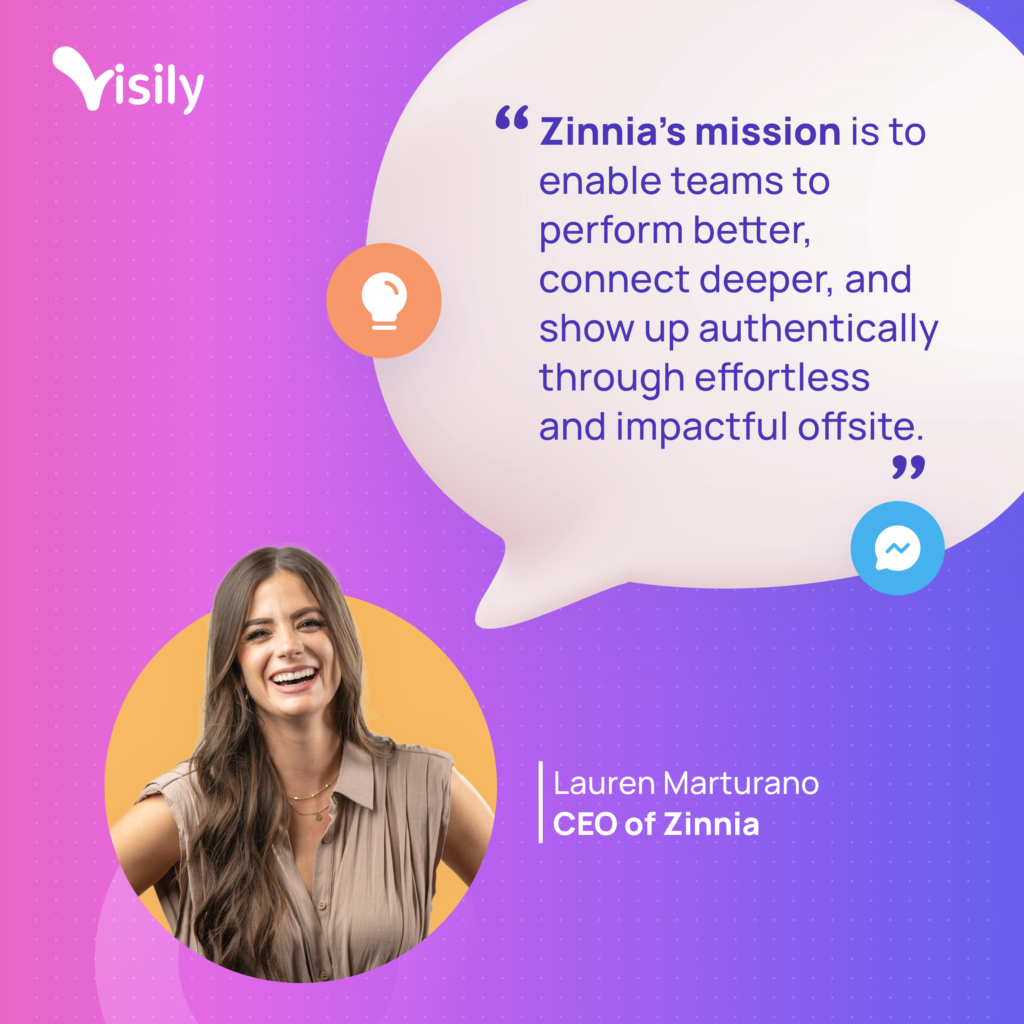 Zinnia's solution supports corporate event planners in enhancing all aspects of event hosting, from logistics such as venue booking to providing expert guidance on impactful agenda. 
The challenge
Lauren had a brilliant idea for Zinnia, but needed to bring it to life in the form of a sophisticated web app solution. As is typical for entrepreneurs who are willing to take on multiple roles to get their ideas off the ground, she decided to tackle the challenge of creating the app wireframes herself.
Lauren soon experimented with several different UI ideation tools, but discovered that the majority were tailored to professional designers. 
She recalled: "I started building wireframes on a bunch of different platforms out there, but they're not super friendly for somebody like me. I am not really a designer, I just know enough about UI to imagine what I want. I tried Figma and UXPin amongst other apps. Those are a bit more on the technical side. For instance, whilst UXPin gives me a lot of flexibility around the design and its elements, the experience is rather overwhelming."
How Visily helped
Lauren kept searching for the right tool and stumbled upon Visily after a few searches. She told herself "Well, this is maybe the fourth one I've tried, why don't I just give it a shot."
To her delight, the ease with which she could commence designing was unparalleled. Lauren knew she had found the right match, an UI ideation solution that not only enabled her to easily transform ideas into design at speed, but also created outputs that look and feel amazing. She quickly decided to create the rest of Zinnia's app wireframes on Visily.
→ Read more: 5 Essential UI design tools for non-designers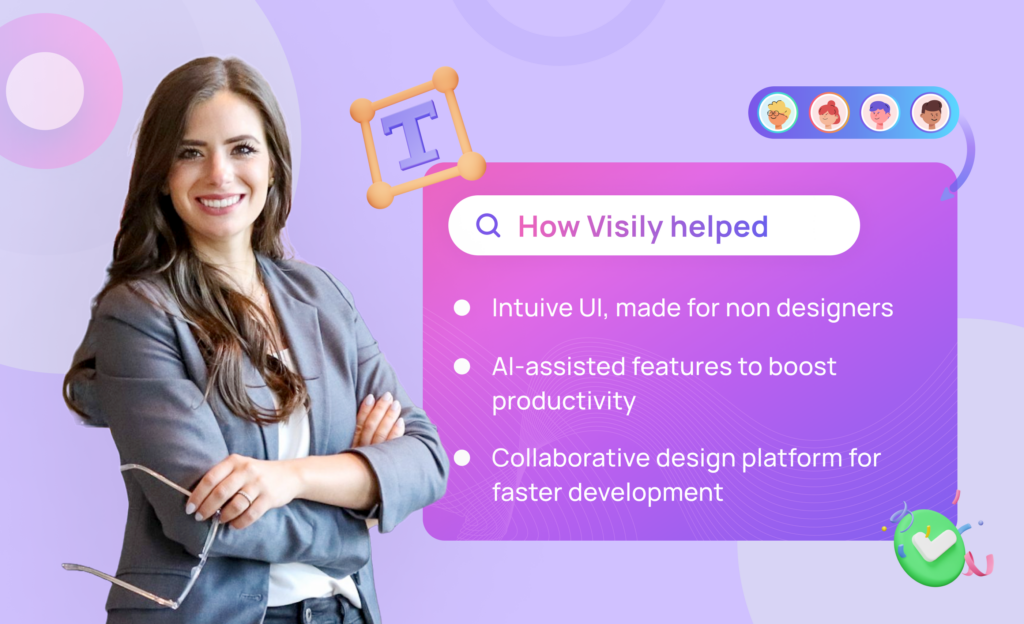 An end-to-end intuitive design experience
It surprised Lauren how quickly she could navigate and master the software. "I actually built my entire wireframe for our first MVP in a day. I mean, a long day (chuckle), but I completed it as a starting point of what I envisioned for Zinnia to look like."
The design experience was so seamless that Lauren got comfortable with the tool really quickly. She started to explore more, using Visily's support materials when necessary. "The guide was extremely helpful for any specific how-tos, but it was icing on the cake, as the tool was already very intuitive from the very beginning." She easily learned how to use Visily in a fraction of the time it would take to learn other tools.
Productivity at its best thanks to AI
All great designs are built from the smallest components, but few people would want to start from a blank canvas. To that end, Lauren loved how Visily provided shortcuts to producing visually appealing designs from any sources of inspiration.
"I tried Visily pre-made templates, which is of great help. But occasionally I came across amazing apps out there that gave me visual references, so why reinvent the wheels? I simply took a screenshot of those app screens and Visily would immediately convert them into editable components. I had the creative license to try out different designs and make further styling tweaks as I pleased within minutes. It was amazing how AI boosted productivity and turned inspiration to something truly my own."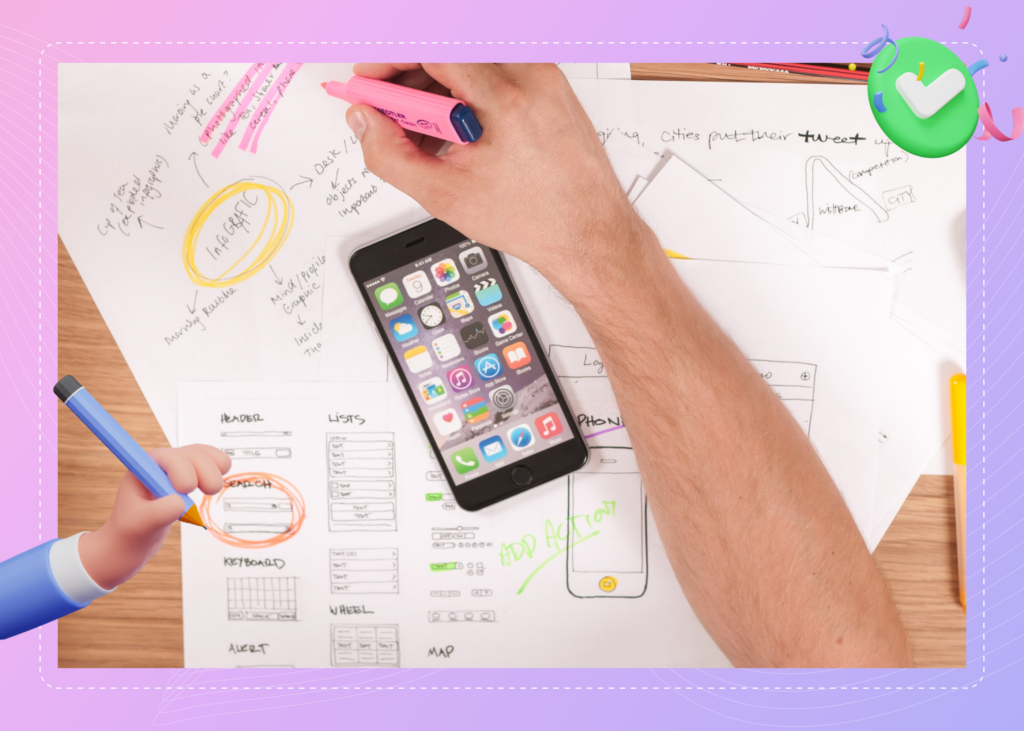 Visily has changed how the team at Zinnia approaches product design. Using AI technology, anyone on Lauren's team – whether product managers, designers, or marketers – could communicate their ideas with impact, by creating good-looking designs from screenshots or from hand-drawn sketches.
Lauren shared "At Zinnia, we value quick delivery of product features, and Visily's AI capabilities have made this a reality by shortening the time for wireframe creation. It has empowered our team to achieve speed and produce outputs equivalent to that of a more experienced designer."
Faster product development through collaboration
Like any other product teams, product development at Zinnia is an evolving process that requires a great deal of teamwork. In the early days, their services were entirely manual due to the high cost of building an entire tech platform. However, they have now transitioned to a model that is 50% manual and 50% tech-enabled, with a long-term goal of releasing more features and achieving full automation as a true B2B SaaS. 
Lauren found satisfaction that there wasn't just one feature on Visily that facilitated collaboration. To her, Visly went above and beyond to support collaboration every step of the way, from wireframing and prototyping to the handing-off to developers.
For example, it was inevitable that team members had different ideas on how certain screens should look. So her team went on to quickly prototype various designs on Visily to compare and contrast app flows. They were then able to envision exactly how the product would work from a user experience perspective. Lauren claimed "We gave each other tons of great feedback – things that I said to myself 'Well, I wouldn't have thought about that, because I'm not an event planner'".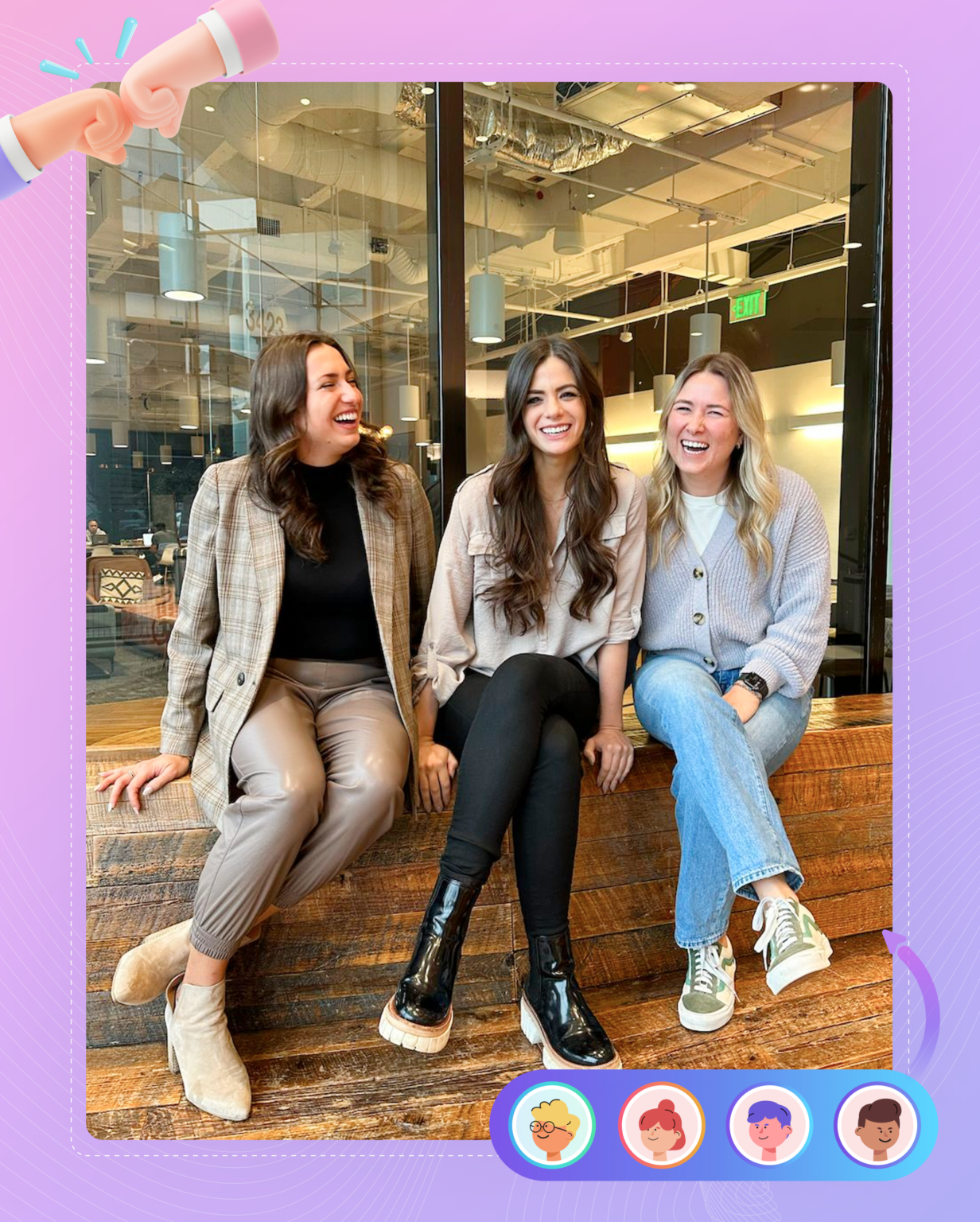 Additionally, when the design was outsourced to development, Lauren felt the team had avoided many backs and forths thanks to the ease of collaboration on Visily.
Lauren shared "The developers had different interpretations of the product, so I'm glad we were able to point things out and make comments, such as on the development feasibility. On many occasions, their feedback saved us a lot of costly design changes down the line."
The final result
At the end of our conversation, Lauren shared her appreciation for Visily further. She believed that Visily offered more than just intuitive UI design capabilities that shorten product release cycles. The tool also showcased impactful product designs and fueled product discussions across stakeholders – a rare find on the market. 
"Visily has made my life a whole lot easier" – Lauren pretty much summed it up.
Ready to bring your app idea to life? Join Visily today and create a stunning app wireframe in just minutes!