The question of how AI is going to impact the design world is one that is quickly being put into action. The positives of AI wireframe tools for designers are being recognized with time-saving, improvements in the accuracy of design, and advanced design features converting many designers to be fans. One of these tools is Visily, a new UI design software to the market, but it is keeping up its offering with the competition.
Visily is a UI design tool that enables teams, regardless of size and skills, to brainstorm and create wireframes. It is the most accessible and best tool for wireframes on the market focused on supporting all team sizes, from solo entrepreneurs and founders right through to growth teams of multiple people. Any team member can create designs as designers or non-designers, allowing founders, entrepreneurs, product managers, and developers to create impactful wireframes through an intuitive user experience, rich template library, and advanced AI features.
Visily is exciting as it saves early startups time and money but also opens up the potential to any founders as no technical background is required to get the most out of the tool.
What is Visily?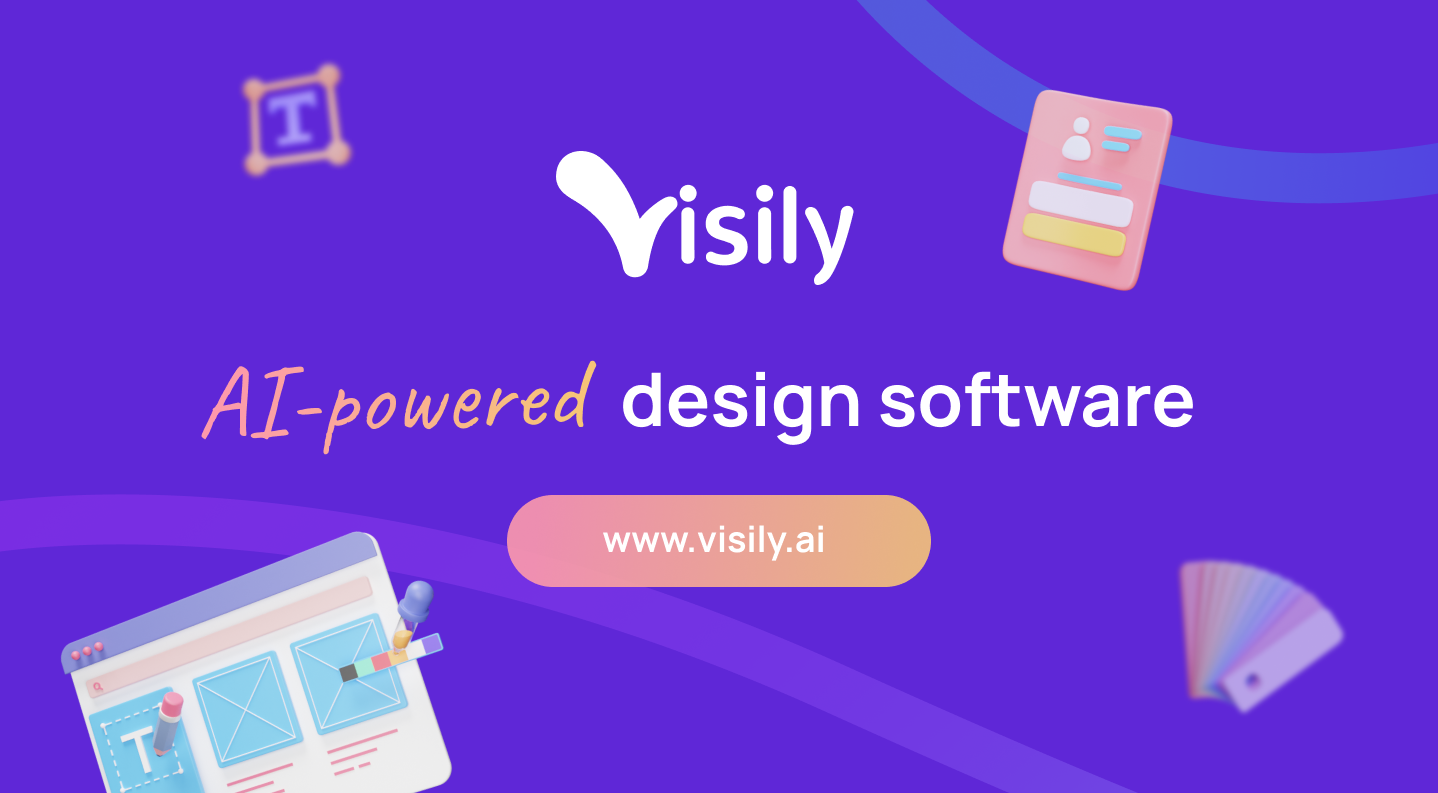 Visily is a free wireframe tool powered by AI, enabling you to quickly and easily design wireframes, high-fidelity mockups, and prototypes. With Visily, you can quickly ideate and visualize your product with the whole team, regardless of their design skills.
This UI design software is especially helpful for teams that are early in their product development life cycle (e.g., building the MVP or version 1 of their product) and teams that want to move fast but only need a good-enough UI instead of a highly sophisticated UI that must be hand-crafted by professional designers.
For example, if you build B2B apps or if you build internal software for your company, Visily helps you iterate quickly on the UI without the need to possess strong design skills or in-house designers.
As one of the best wireframe tools, Visily is extremely powerful. It comes packed with features such as prototyping & presentation, icon integration, CSS inspection, workspace management, theme generation (through AI), smart design assistant, etc., to help you deliver beautiful designs and prototypes faster than any other wireframe tools on the market.
What can you use it for?
Design wireframes & iterate fast.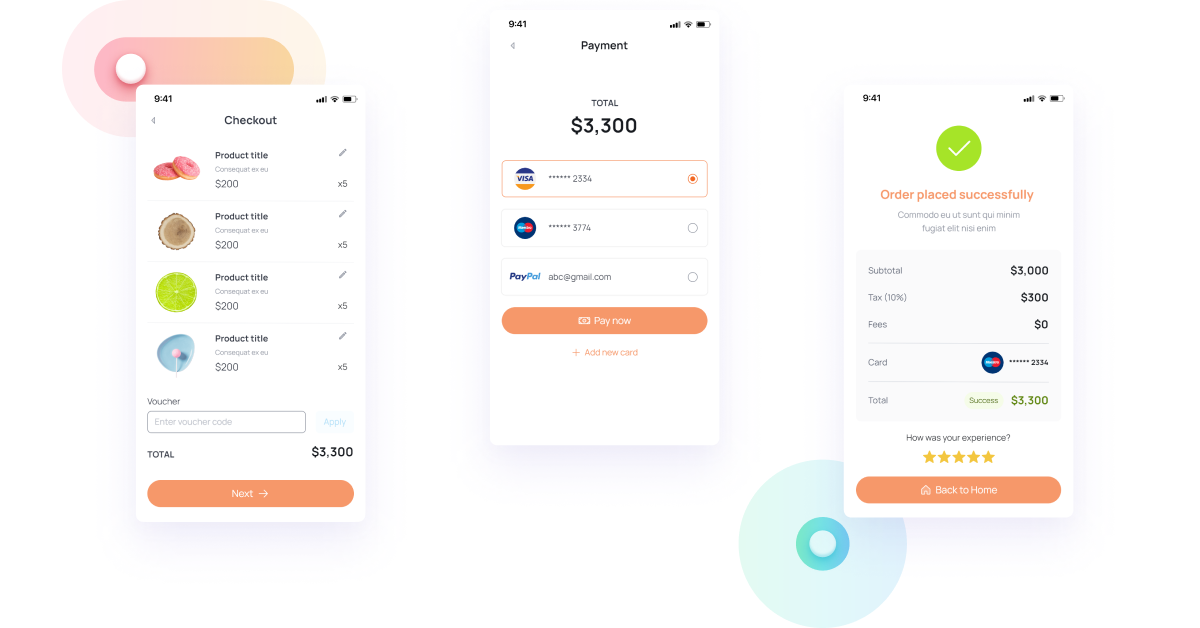 Visily is the easiest and most powerful tool for wireframes that enables teams, regardless of size and skill. Thus, it's ideal for teams that want to be able to move fast and create beautiful outputs to demonstrate their vision. There is little onboarding and Visily is designed for non-designers to quickly get familiar with the system.
When you're building your wireframe, start with a page template and then quickly design entire page layouts with just a few clicks. Visily is simple and smart and basically thinks of everything you will need to produce a high-fidelity wireframe without spending hours learning a new software program. You can add smart components from simple buttons to complex charts using the drag and drop system. The prebuilt library of UI components is great as the professional design work is built into the Visily software and you don't have to build any part of design elements from scratch.
With a wireframe quickly in place, sharing the link for feedback with stakeholders is simple. You can set permissions within the team workspaces for different access levels which makes managing larger teams much easier. Getting stakeholder or user feedback earlier in the process and adapting your product to a more advanced level is made easier through multi-device support. You can have a meeting to discuss your design and make live edits during the discussion.
For founders and business analysts presenting their concepts to others through product presentations, Visily's wireframe output is beautiful enough to use directly without additional design work.
Export your design to JPG, PNG or PDF in different resolutions and add it into your powerpoint presentation. The design is ready to share with users for validation testing, investment pitches with funders or product presentations with your team.
Design ready-to-code mockups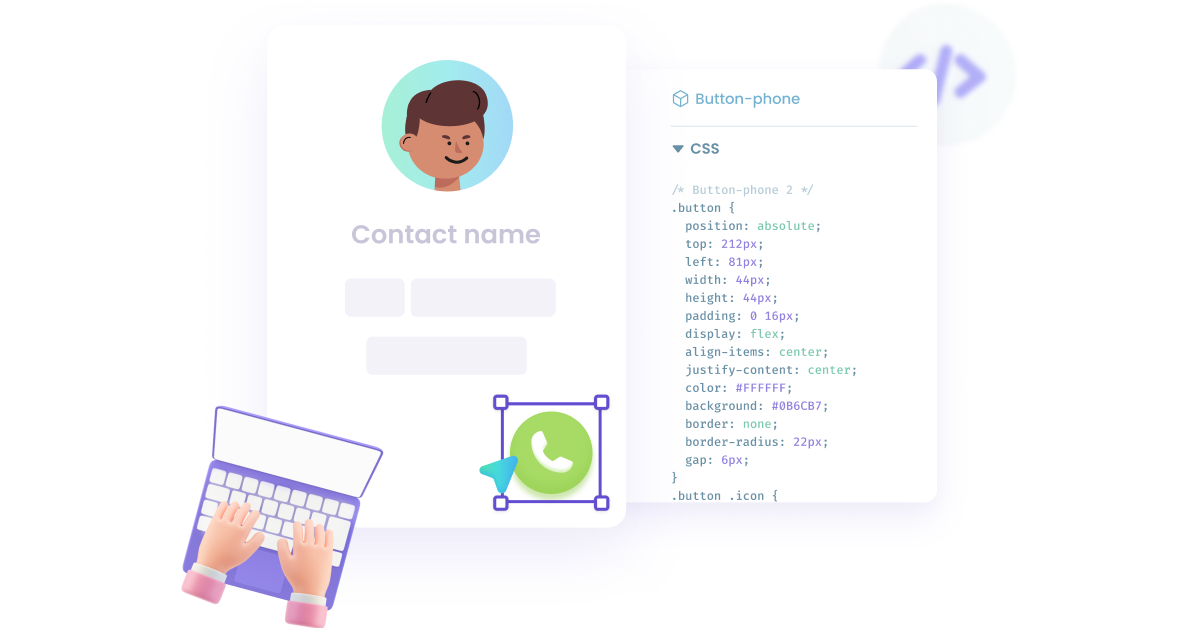 Visily is also a free mockup tool that supports anyone to create stunning applications and websites without a designer. Start creating your project with a design theme which starts you off with the essential look and feel of your project. If you don't know what type of look you want to start off with, use the keyword generator and Visily will make suggestions based upon your project goals.
From there, customize the design to meet your UX plan and needs. Getting into the graphics details is made much easier with the AI smart assistant tool, which will handle the grunt work in the design. You can also use the AI screenshot to design feature to upload a screenshot of existing apps or websites and let our AI convert them into beautiful, high-fidelity mockups. Customized this design into the look and feel of what you want for your product using the base idea as inspiration.
For teams building an MVP, being able to bring a product to mockup as quickly as possible is an essential part of the business. Teams building a B2B product for customers or IT teams working on building internal software know that testing landing pages or new app components are part of day-to-day work. Visily saves you the complexity and time typically involved in developing a mockup. There is no designer needed, which saves time and money. When building the product, handing over your brief to a developer is simplified with generated CSS code and high-fidelity mockups.
→ Read more: A non-designer's guide to UI mockup creation
Communicate with designers easier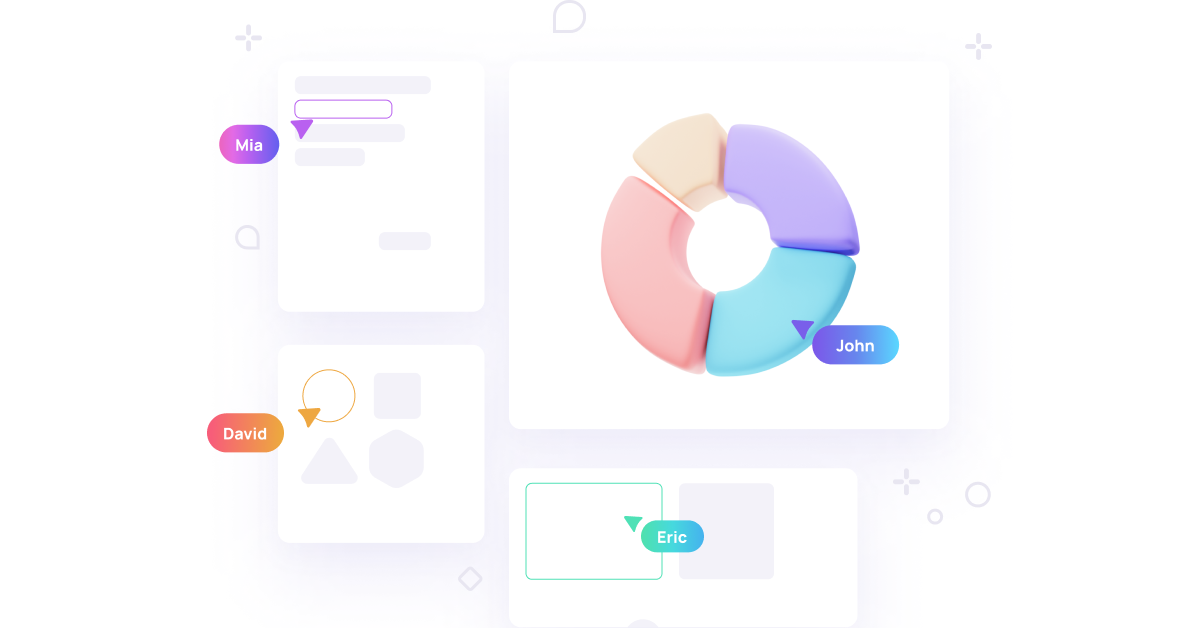 Sharing a written brief or sketchy wireframe across a team allows room for errors and misinterpretation. Designers will clearly understand the goals of a project when they can view high-fidelity mockups for inspiration. Visily's AI features – screenshot to design and AI smart design assistant save time for designers and give marketers a simplified way to express their ideas to designers.
Low-fidelity wireframe tools do not offer the option to communicate visually, which can lead to back and forths on approvals that add up to be costly. When communicating between your in-house team and freelancers, Visily gives you a fast way to visually represent your design needs in a presentable wireframe or high-fidelity mockup and ensure your freelance or external designer fully understands your needs. Save your team time, money, and stress with Visily.
Prototyping and Presenting
Once your mockup is ready, you will want to see how your product or website flows when it is live. Use the Visily rapid prototyping tool to convert static designs into interactive mockups in seconds. Use this tool when meeting with investors or higher management who need to approve your next round of development and impress them with the UI experience your team has created for your customers.
Features and product overview
AI Screenshot-to-Design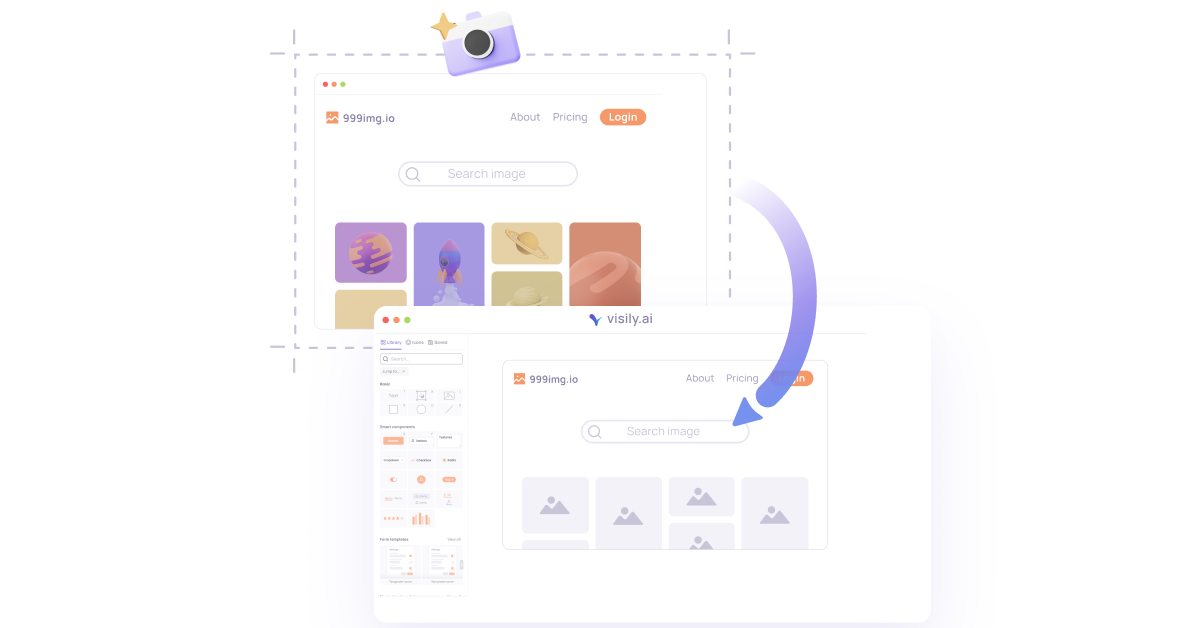 As the best UI design tool, screenshot-to-design is a feature unique to Visily. You can turn screenshots into customizable mockup designs. This feature is ideal when you are researching your design and want to bring different inspiration sources.
It allows you to recreate a mockup of the part of the design you like and then customize it to the unique vision of your product.
Freelancers can use this function to build on existing designs without having to wait for design source files. They can then work with clients to improve the design before further discussion occurs. For larger corporations, it can take time to source files, particularly if designs were outsourced or legacy files. Visily's screenshot-to-design feature enables designers to upload a screenshot of an older web/app where design files cannot be found and recreate the mockup. This tool frees up the capacity of the whole team, allowing them more time to plan strategies and create more advanced final graphics, websites, or apps.
For students in a learning environment, this function allows them to deconstruct designs they love and work backward to learn from their structure. We are only starting to see the potential in this functionality of Visily.
Visily's screenshot-to-design will become a regular tool for designers discovering this functionality. Recreating features has taken up so much time in the past, and not all design elements get used in the final drafts. Make the changes earlier in the process with a cost-effective way of testing the design using this unique AI feature. This feature alone makes using Visily worth your time.
AI Sketch-to-Design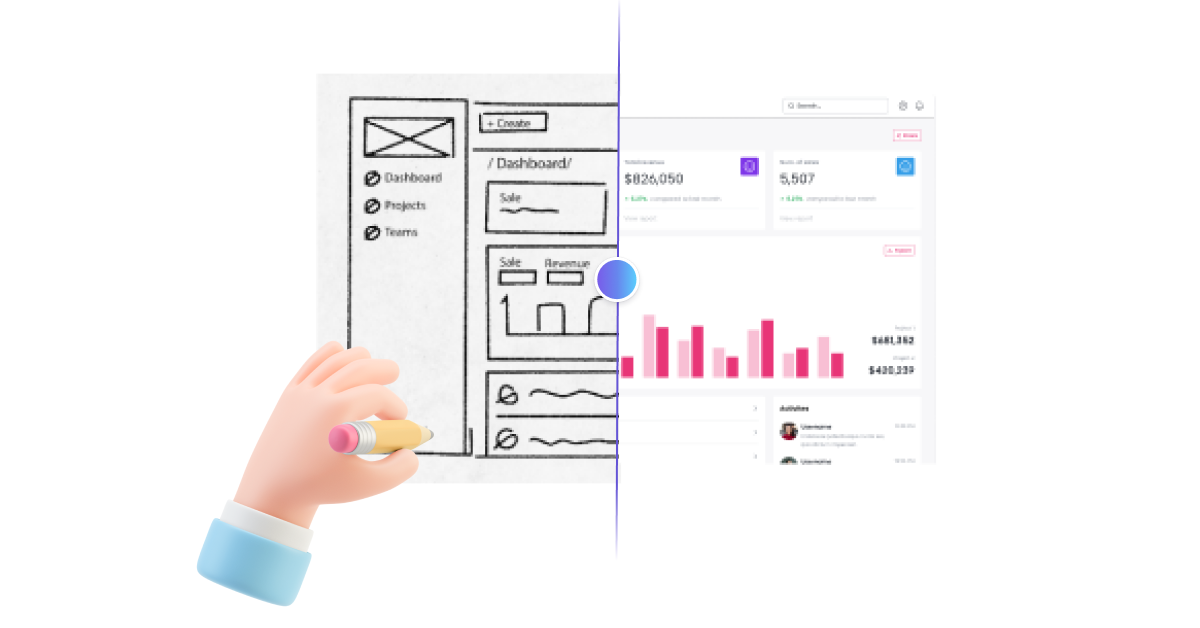 In the same way, you can use a screenshot, Visily also offers a sketch-to-design AI. Draw your app on paper and have Visily AI convert it into high-fidelity mockups. Visily offers various functions within one software tool adding to the user's convenience. You can import your sketch, have Visily convert it to a customizable UI design, and add more detail within the same tool. Design software with functionality that works together to create accurate and professional mockups is invaluable to an agile team to move quickly. That's what Visily offers best!
AI Design Assistant
You will have a new virtual design buddy: Visily's Design Assistant. When building your project, it's hard to keep track of all the details while making sure the design is flawless.
Visily's AI technology can help you spot and fix subtle color issues and icon set mismatches. It's reassuring to know that your design will look professional and consistent.
Pre-designed Projects and Templates
If you need help getting started, Visily offers an extensive range of high-quality designs. You can start by choosing a pre-built project or hand-pick a template from their extensive UI library. This, in my opinion, is very useful for first-timers who are in need of inspiration and direction. The user experience for Visily is impressive as no project element must be designed from scratch.
Drag and Drop Functionality
When Visily says anyone can design with this software, they mean it. You can start with a pre-built theme and then customize your mockup by dragging and dropping components. It's intuitive and allows you the freedom to create the design you want.
Collaboration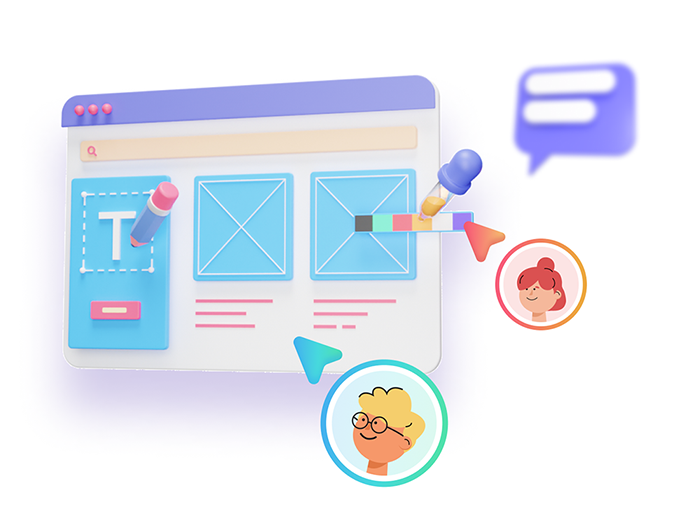 Creating real-time presentations across multiple devices is a regular need for project leaders or founders. You can collaborate and make changes and see the updates applied immediately. Shared workspaces for teams will help you stay organized and keep projects on track. While these are standard UI design software features, they typically make progress more accessible and speed up the design process.
Prototype Mode & Presentation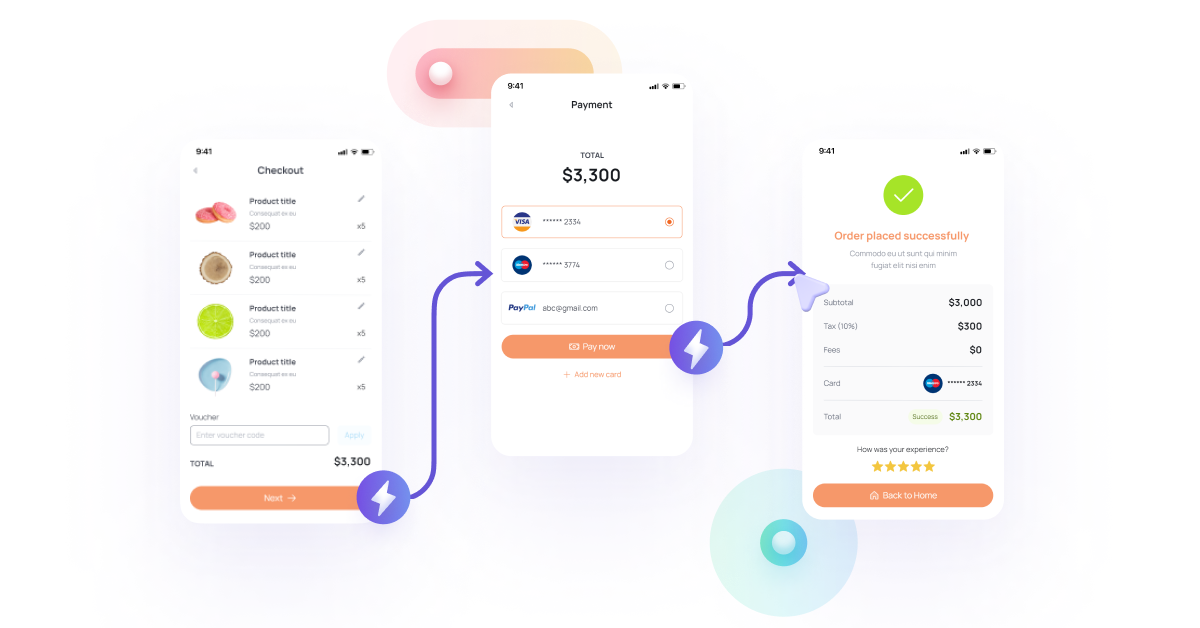 With Visily, its easy and quick to convert a static mockup to an interactive one in seconds. This system allows you to move screens around and make changes to the user experience if needed. You can present in both prototype view on both desktop & mobile which is perfect for giving stakeholders a feel for the finished product.
Pricing
Visily is a free online wireframe tool. There will always be a free version available and we won't limit access to any existing designs once they introduce a paid version. The free version currently allows you to invite others to collaborate and design projects with you, which is not typically a feature available on free plans. Honestly, if you are looking for a wireframe tool that saves you time and gives you access to great design with pre-built templates, and helps achieve a professional design look and feel, then Visily is a highly recommended choice for you.
To find out more about Visily, sign up today for free or visit the Visily community to learn from other designers and non-designers using this tool.