Export your designs
After finishing your designs, you can export them to share with your team members or stakeholders.You can choose to export one or multiple screens in a board or one or multiple elements. With each type of design, you can select the settings for your desired export outputs:
Scale: select from x1 x2 x3 x4 to indicate the size and resolution of the export files relative to your original design in Visily
Format: select from PNG, JPG or PDF
Export multiple screens
To export multiple screens on a board, click the "Export" icon on the right side of the top bar.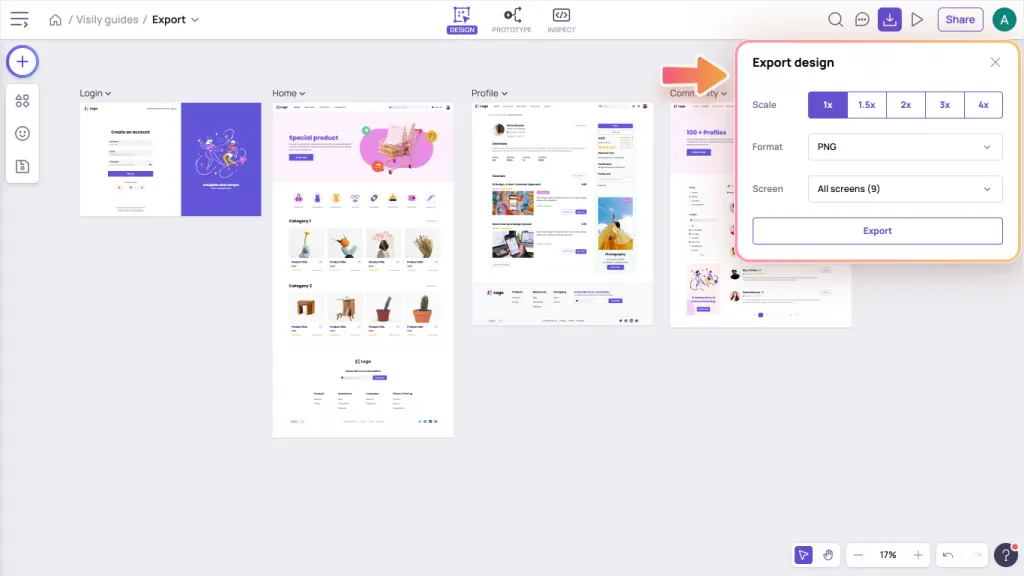 Tip:
If you choose PDF format, you can rearrange the screen order in your canvas before export. To use this feature, click on
Reorder Screen
button then drag and drop the screen in list to arrange the order.
Export a screen
To export a specific screen, click the arrow next to the screen name; you'll find Export as an option.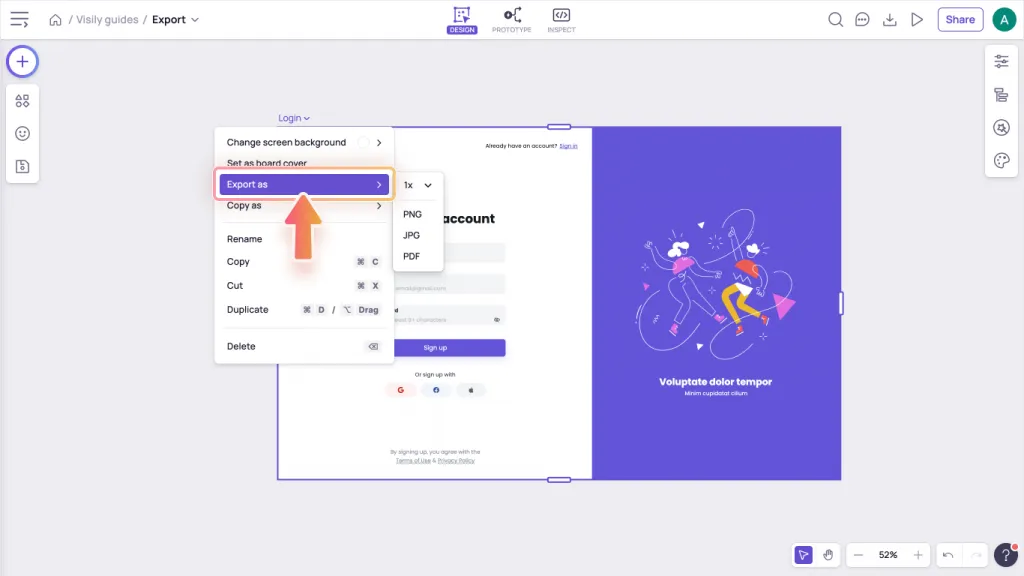 Export one or multiple elements
To export one or elements in your design, just select them and right-click to open More Actions menu: you'll see the
Export as
an option.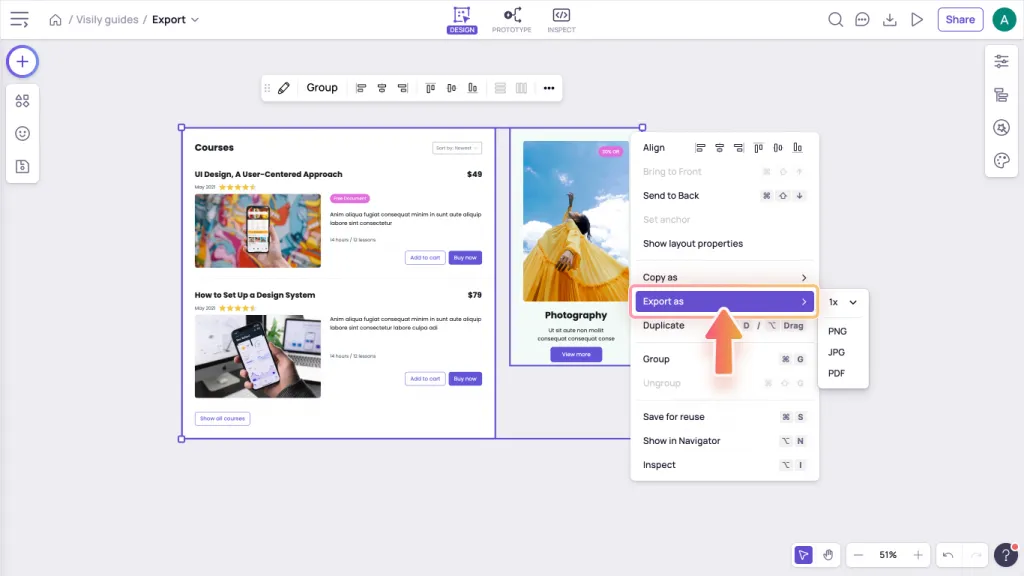 Tip:
Choose PNG as format if you want to export multiple elements without the white background.
Copy designs as images
Alternatively, you can also select an element or screen, copy it as an image (PNG or JPG) and paste it onto another software in which you need to present this design.Select a screen or an element and right-click to open the More Actions menu, you'll see the Copy as" option.