Visily AI helps you turn a screenshot of a website or an app into an editable mockup. Never start from scratch again, simply look for some UI inspirations and have a mockup generated for you!

Step to convert a screenshot into Visily mockup
Take a screenshot of your favorite app or website and upload it to Visily following these steps:
Step 1: Click (+) Add screen button on the left menu and select "Convert from a screenshot"
Step 2: Hit "Browse file" button or drag and drop your file from your device
Tip:
You can also take screenshot from your mobile app and upload them directly to Visily using your mobile device. Follow step 1 above, then scan the QR code to open Visily on your mobile browser and upload your screenshot. To customize the design, go back to Visily PC for the optimal experience.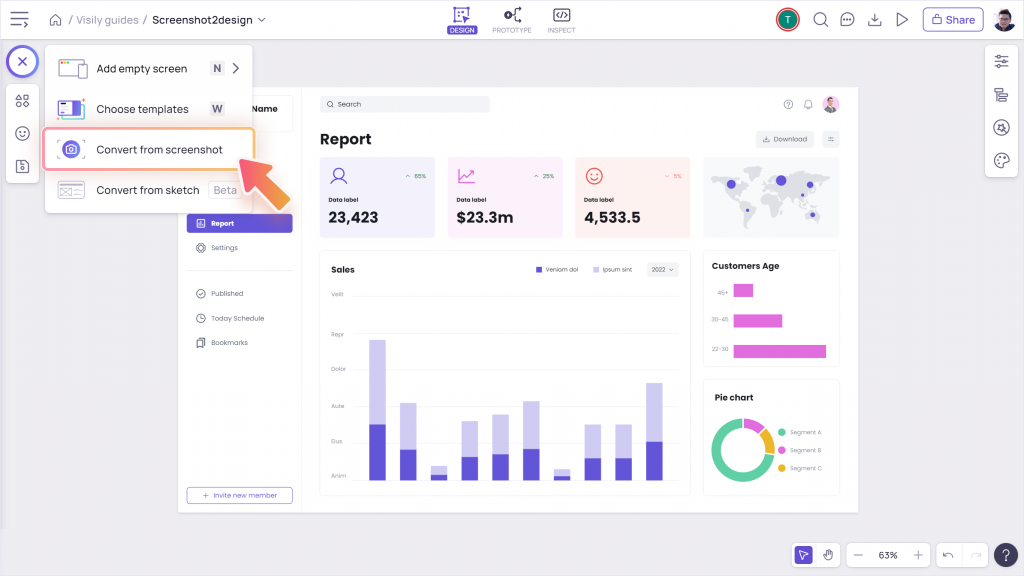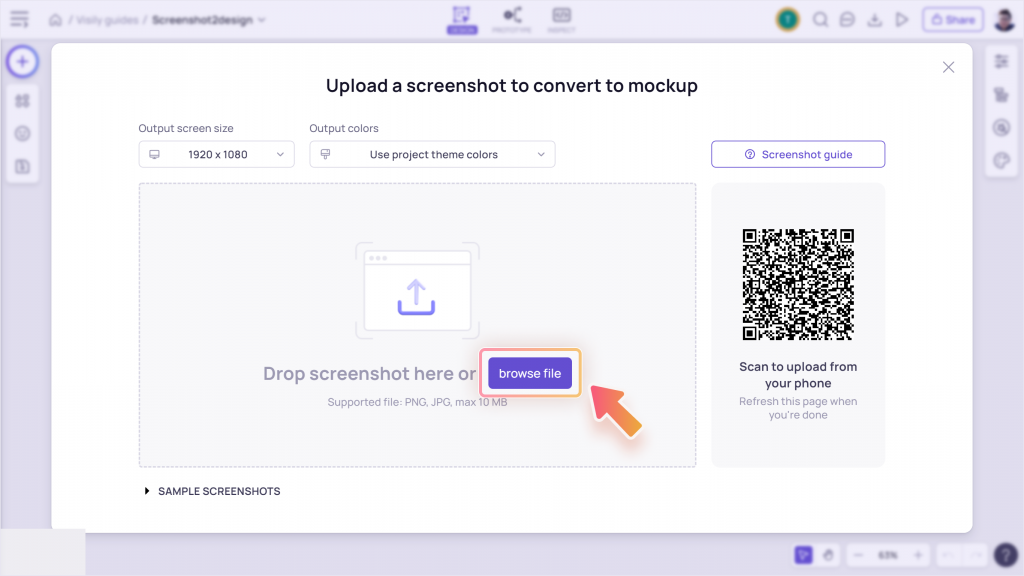 Adjust the settings for the converted mockup
You can select the suitable screen size or color scheme for your converted mockup.
Output screen size
Select the suitable mobile or desktop screen size for the converted mockup based on your uploaded screenshot.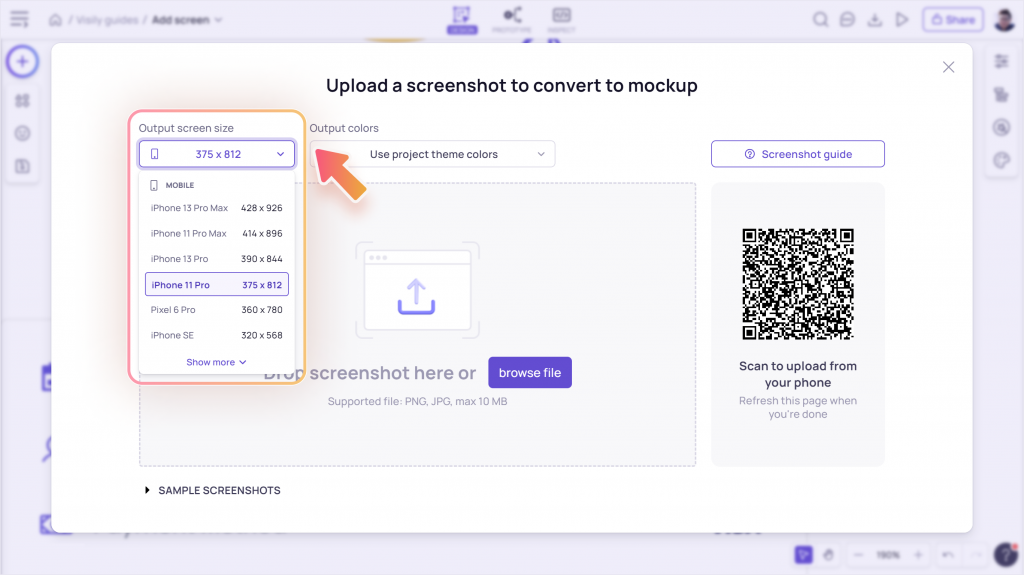 Output colors
You can select among the 3 options for your converted mockup:
Option 1: Use colors from project theme: Your output mockup appears in your chosen project theme's colors
Option 2: Use colors from screenshot: Your output mockup keeps the exact colors from the original screenshot
Option 3: Use colors from screenshot as theme: Your output mockup and the project theme apply the exact colors from the original screenshot
Follow Screenshot Guide for the best result
You may find these below tips much useful when you take the screenshots of another app:
Capture only contents, not browser or app frame
Upload one screen at a time
Keep it straight, avoid distortion and rotation
Upload high-resolution images
You can access the Screenshot Guide directly in app.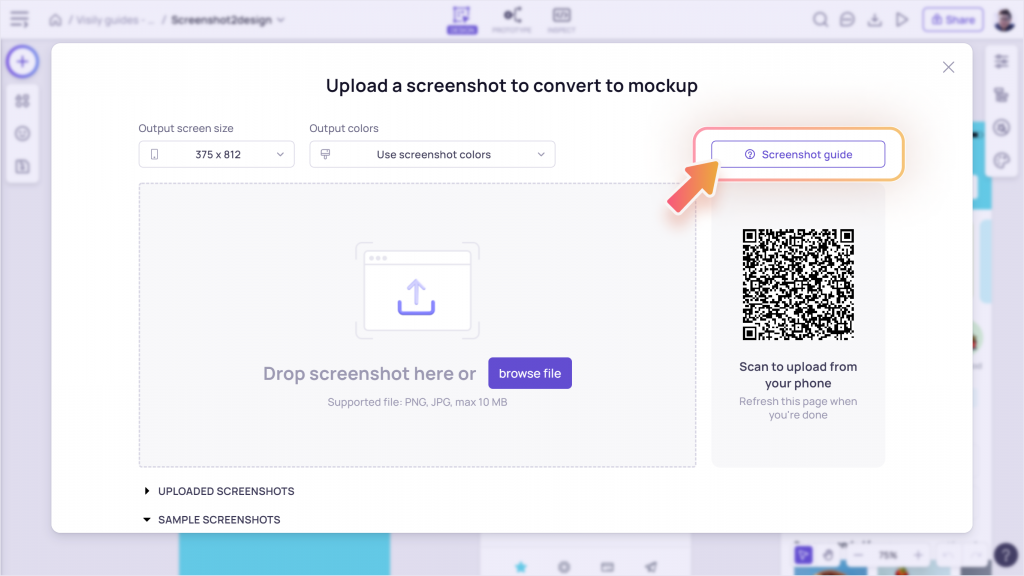 Tip: You can also upload an exported design from other tools (like Figma, XD, etc.) or an app image searched from Google (avoid low-resolution images for the best result).