Getting started quickly with templates
Visily provides a wide range of beautiful pre-designed templates, for mobile apps, web apps and websites, to help you quickly bring your ideas to life. There are different types of templates for different needs as you design.
Templates for screens
Each template comes as a screen depending on your selected device type. You can browse and select multiple screen templates in the Template dialog. See more options to add screens here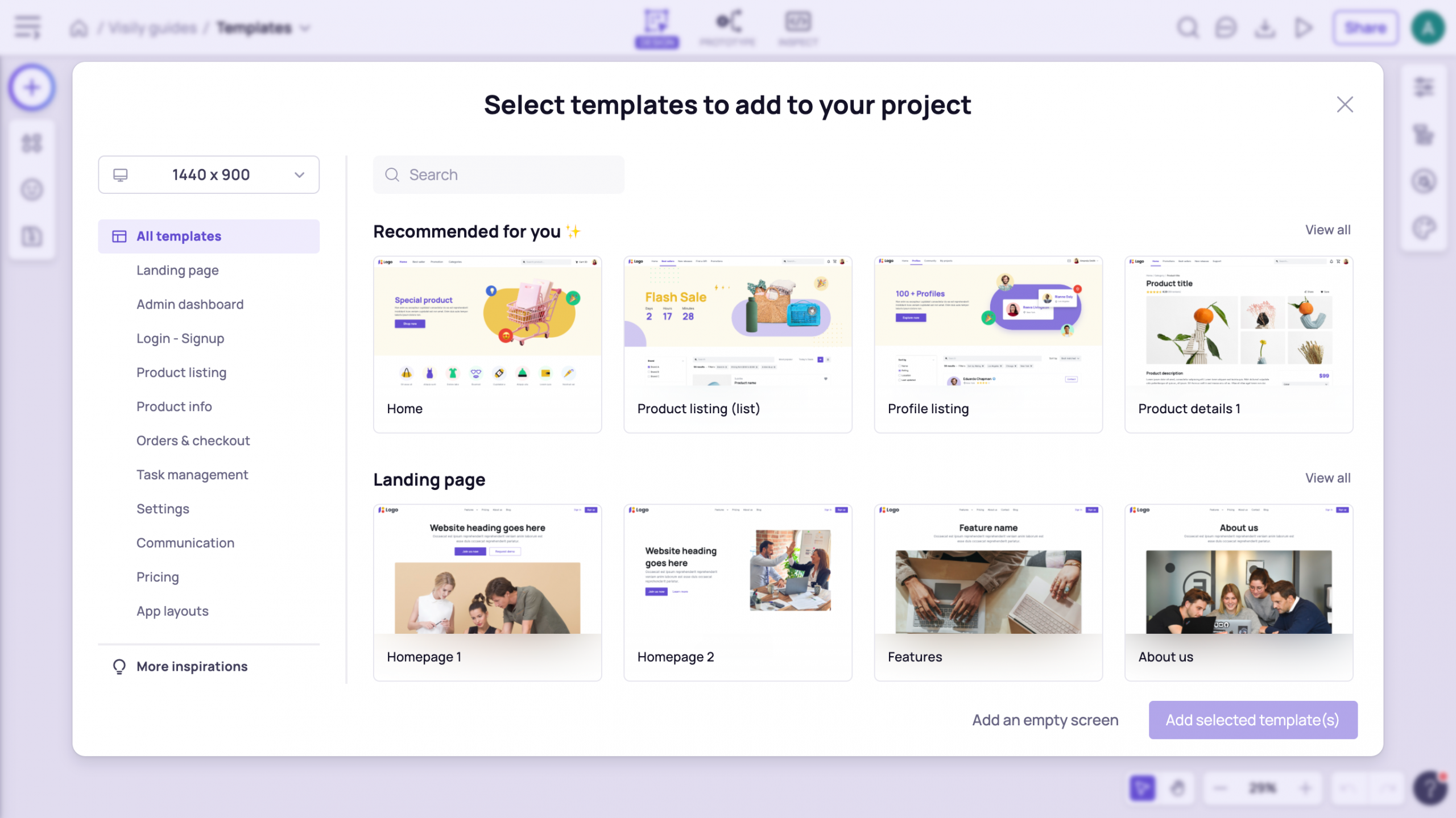 Templates for UI components
If you a customizing a screen, you may look for some smaller components such as cards, forms, popups, messages, and so on. Look for these component templates in the UI Library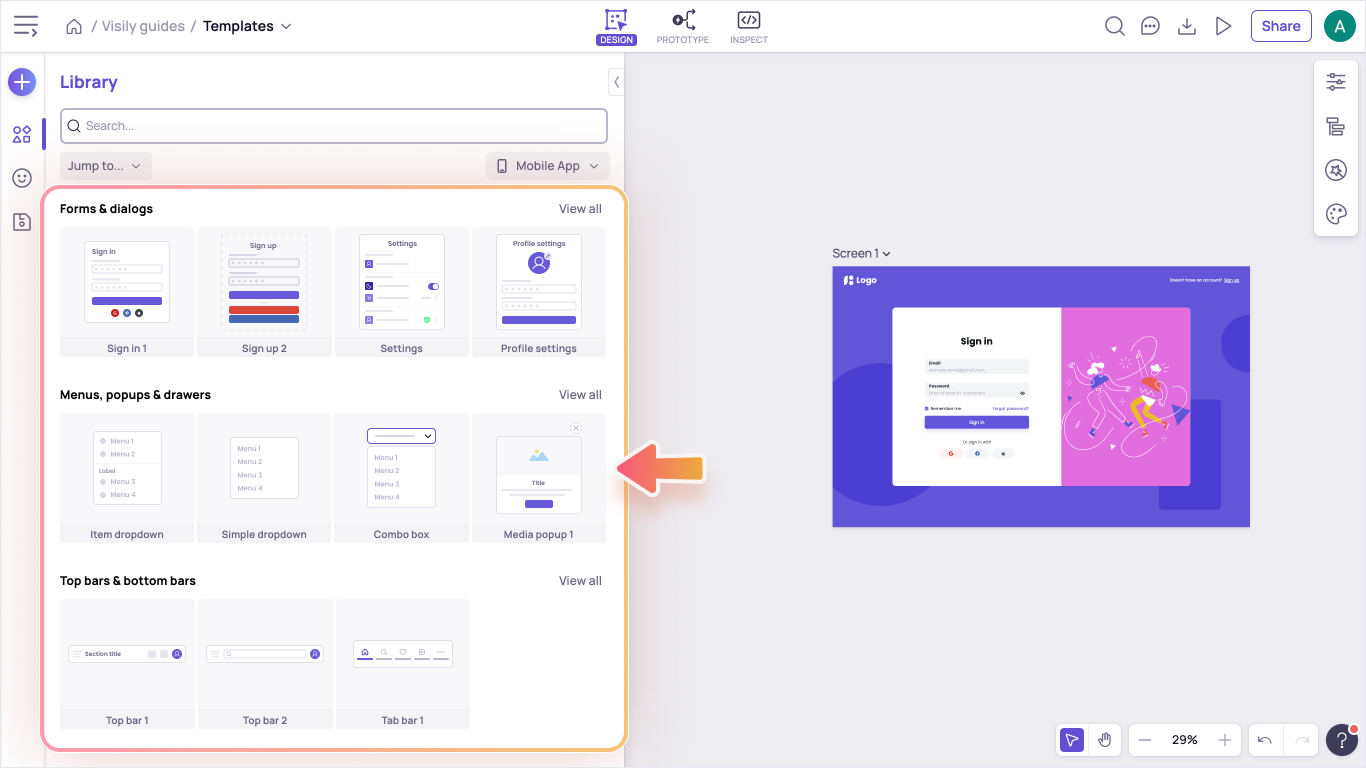 Template sets for a whole project
You can also select Project Templates when creating a new project. See how to create projects with a template: Create projects
Template dialog
To open Template dialog, click on '+' Add screen button on the left sidebar menu and select 'Choose templates", or press 'W'.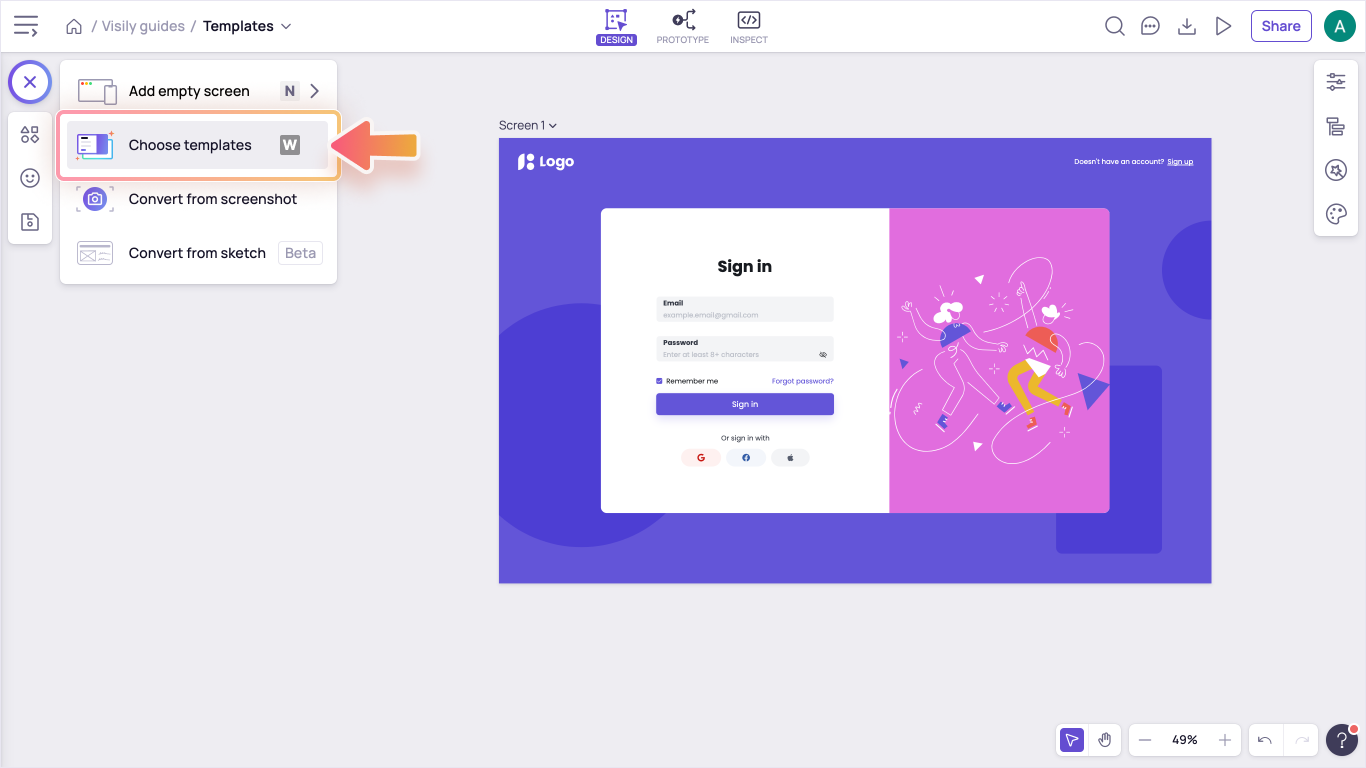 You can select mobile or desktop screen sizes to filter the according templates, then browse among the selected categories (such as Landing page, Admin Dashboard, Product listing, Settings, etc.) or search for what you need.